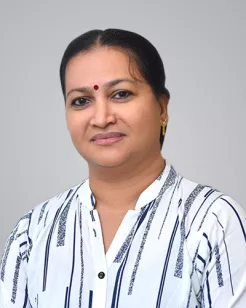 Dr. Rajani Murali
Visiting Dental Surgeon
Overview
Dr. Rajini is a highly qualified dental surgeon with over 20 years of clinical experience in the field of general dentistry.
She graduated from Calicut Dental College, Kerala with a degree in BDS. She was one of the top students of her class, scoring the 5th rank in Calicut University's BDS Exam in 1992.
She regularly conducts out-patient clinics and independently carries out several dental procedures and other minor surgical procedures.
Recently she started doing implant denture procedures after undergoing a course in Implantology. Her vast experience as a dental surgeon has made her one of the best dental surgeons in her field.
Other Similar Doctors