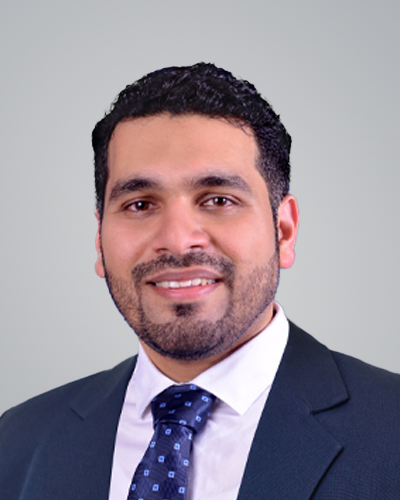 Dr. Sayid Fahad Nizar
Consultant - Rheumatology
MBBS, MD(Internal Medicine)
Overview
Dr. Sayid Fahad Nizar is an experienced consultant in the Rheumatology Department at Aster MIMS, Kannur. He is specialised in providing relief to those suffering from arthritis and other rheumatic andImmune related disorders. He graduated his MBBS from the Government Medical College, Kochi in 2011 and his MD(Internal Medicine) from renowned Fr Muller's Medical College, Mangalore in 2015.
Later he joined as Consultant in the Core team of Department of Internal Medicine & Critical Care atIndiana Hospital & Heart Institute, Mangalore and served till 2020.
During this period, he gained extensive experience attending tertiary care referral patients. Later, he successfully completed 2yr Post Doctoral Fellowship in Rheumatology & ClinicalImmunology from the ChanRe Rheumatology & Immunology Centre for Research (CRICR)Bengaluru, one of the most prestigious institutions in the country where various research oriented academic activities & clinical trials have been meticulously conducted in the field of Rheumatology& Clinical Immunology under the mentorship of Dr. Chandrasekhara S, who is the current President Elect (Indian Rheumatology Association).
Aside from becoming a Lifetime Member of the IRA in 2022, Dr. Sayid Fahad Nizar is also pursuing his EULAR course for Rheumatic diseases as well as his PgDip in Rheumatology at the University ofSouth Wales in Cardiff, UK.
His areas of expertise include treating common arthritis illnesses such as Rheumatoid arthritis, Psoriatic arthritis, and Ankylosing Spondylitis, as well as more severe immune-related conditions such as SLE, Myositis, Systemic Sclerosis, and Vasculitis.
His additional areas of interest include Allergy, Reproductive Immunology and Fibromyalgia.
Area of expertise
Rheumatoid arthritis
Psoriatic arthritis
Ankylosing Spondylitis
SLE
Myositis
Systemic Sclerosis
Vasculitis