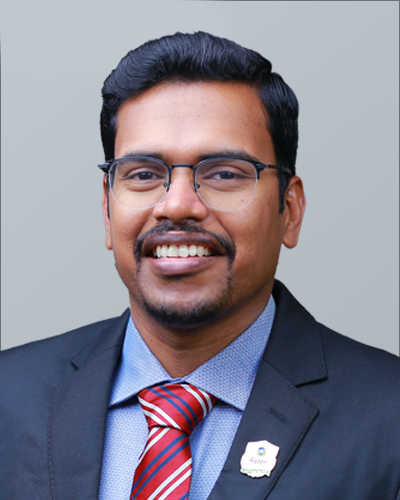 Dr. Binesh Balachandran
Senior Consultant - Paediatrics & Neonatology
Overview
Dr. Binesh Balachandran completed his MBBS degree from Government Medical College, Calicut. This was followed by a Doctor of Medicine (MD) in Paediatrics from the prestigious Post Graduate Institute of Medical Education and Research (PGIMER), Chandigarh, and a senior residency program in Paediatric Neonatology leading to a Doctorate of Medicine (DM) degree, also from PGIMER.
He was adjudged the best young investigator in the field of Neonatology in India in 2014 and won the National Neonatology Forum gold medal. In his career of nearly 14 years, he has presented papers at several national and international conferences. He has also published 5 original research papers in reputed medical journals.
Dr. Balachandran takes a keen interest in cases involving neonatal intensive care, neonatal ventilation, neonatal palliative care, and research methodology.
Area of expertise
Neonatal Intensive Care
Neonatal Ventilation
Neonatal Palliative Care
Research Methodology
Awards and recognitions
Winner of the NNF (National neonatology forum) gold medal for Best young investigator in the field of Neonatology in India on 2014
Presented papers in National and international conference
Have 5 original research papers published in national and international journals .
Other Similar Doctors