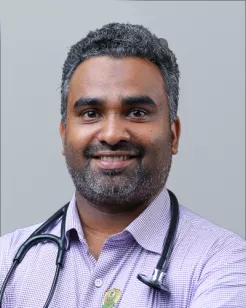 Dr. Muhammed Shafi N
Senior Specialist - Emergency Medicine
Overview
With six years of experience to his credit, Dr. Muhammed Shafi N holds a Master in Emergency Medicine (MEM) degree conferred by the Ronald Reagan Institute of Emergency Medicine, George Washington University, USA. Before that, he earned an MBBS degree from Government Medical College, Trivandrum.
Dr. Shafi was a resident doctor at DM Wayanad Institute of Medical Sciences and a medical officer at Tanur community health centre under the National Rural Health Mission (NRHM), before joining the Aster family.
He takes a special interest in resuscitation procedures and trauma care.