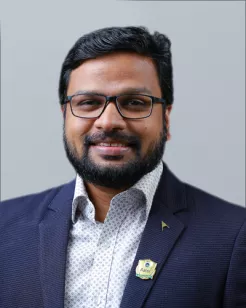 Dr. Suhail Mohammed PT
Sr. Consultant - Interventional Cardiologist
Overview
Dr. Suhail Mohammed PT holds a Doctor of Medicine (MD) in General Medicine from Government Medical College, Thanjavur, and is a Diplomate of National Board (DNB) in Cardiology from Kerala Institute of Medical Sciences, Trivandrum.
He has also undergone special training in cardiology at Sri Sathya Sai Institute of Higher Medical Sciences, Whitefield, Bangalore.
In his career spanning 11 years, he has earned several accolades at the national level such as the Best Young Cardiologist Award, Best Case Presentation Award, and the Natesa Pandian Echo Award.
Awards and recognitions
Received many awards including "best young cardiologist award"
'best case presentation award'
natesa Pandian echo award, in national level.
Other Similar Doctors