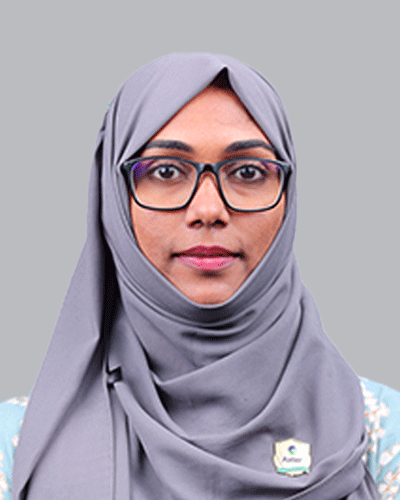 Dr. Ayisha Arimbra Puthusseri
Specialist - Emergency Medicine
Overview
Dr. Ayisha Arimbra Puthusseri is an Emergency Medicine Specialist. She specialized in  PG-MEM Programme from Believer's Medical College Hospital, Thiruavalla in 2022. The Post-graduate Thesis which is submitted by Dr. Ayisha was adjudged as the "Best Thesis-2022" by GWU-USA. She completed her UG programme from CTGU and has 5 years of experience in ED management. Her area of expertize includes Airway Management, Intercostal Tube placement, Trauma management and resuscitation, Point of care Ultrasound,  Focused assessment of Sonogram in Trauma, procedural sedation & Analgesia etc,. She is also a certified person in ACLS, BLS, and PALS.
Experience
Junior resident in the department of Emergency Medicine - Al Azar Medical College Hospital Thodupuzha.
Area of expertise
Airway Management
Intercostal Tube placement
Trauma management and resuscitation
Point of care Ultrasound
Focused assessment of Sonogram in Trauma
Procedural sedation & Analgesia.
Awards and recognitions
Best Thesis 2022- GWU- US. Thesis Subject - "To assess the effectiveness of Training programme in managing Covid-19 patients & preparation for Anticipated 3rd Wave."
Other Similar Doctors