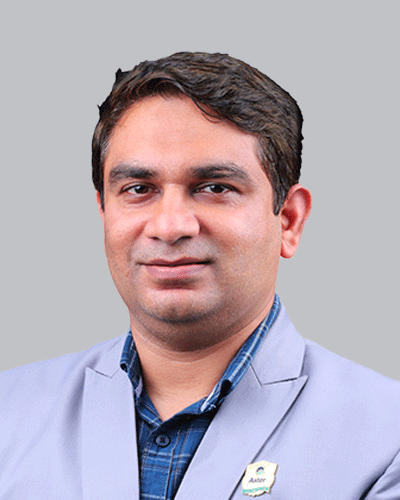 Dr. Sahir Koyappathodika
Senior Specialist - General Medicine
MBBS, MD (General Medicine)
Overview
Dr. Sahir Koyappathodika after completing his post-graduation and senior residency from AL AMEEN Medical college worked at IQRAA International Hospital as a Senior Specialist in General medicine & Critical care. Empathetic and professional attitude committed to providing the best care to the patients. He had adequate exposure to various clinical settings like infectious and lifestyle diseases, Intensive care procedures and their management. He shows special interest in the same. He is involved in Palliative care associated with Geriatrics in his home town.
Experience
1-year Consultant in General Medicine at IQRAA hospital, Vazhakkad
2.4 years Senior Specialist in Critical care & General Medicine at IQRAA International Hospital&Research Centre, Calicut
3.1 year Senior Resident in Dept. of General Medicine in Al Ameen Medical College, Bijapur
4.1 year Senior Resident in Dept. of General Medicine in DM WIMS Health care, Wayanad
5.3 year Junior Resident in Dept. of General Medicine In JUBILEE Mission Medical College & Research Centre, Thrissur.
Area of expertise
Emergency and intensive care
Infectious disease
Diabetic care
Palliative medicine
Geriatric medicine
Invasive and non-invasive procedures in critical care.
Awards and recognitions
Insulin resistance in the young individuals-A study based with special reference to Homeostasis Model Assessment(HOMA)
Significance of serum homocysteine levels in type 2 DM with cardiovascular complications in middle-aged individuals
A rare presentation of Amoebic liver abscess in a young patient with Hepatitis E
A case of Hemiballismus in an elderly male with type 2 DM
A rare vascular complication of DM is penile gangrene.
Other Similar Doctors