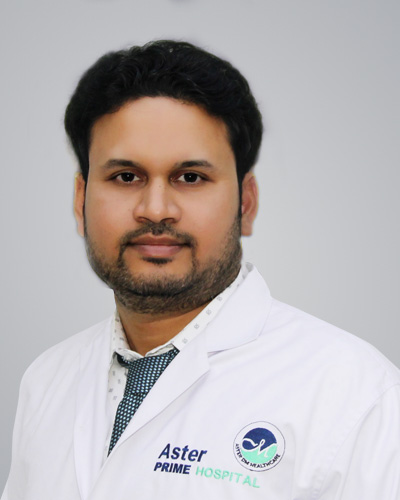 Overview
Dr. B. Vikram Kumar is an Adept, disciplined and confident Renal Physician, dedicated to exemplary patient outcomes and following all necessary medical procedures. Strong focus on listening to and addressing patient concerns and answering all questions in terms patients can easily understand.
Willingness to work with all members of the medical team and listen to their suggestions and input to improve results and maximize patient satisfaction.
Specialized as a general internist during residency, providing me with knowledge of a range of health issues that impact internal organs.
Educational Qualifications:
Completed MBBS in 2006 from Kakatiya Medical College, Warangal.
Completed M.D. (Internal Medicine) from Mediciti institute of medical sciences in 2014.
Completed DM (Nephrology) from Gandhi medical college in 2018
Area of expertise
Critical care Nephrology
Acute Kidney Injury
Chronic Kidney Disease
Nephrotic Syndrome
Renal Transplantation
Clinical Nephropathology
Hemodialysis and Peritoneal Dialysis
Tunneled and non-tunneled Dialysis catheters placement
Renal Biopsy procedures
Work Experience
2008- 2010 Civil Assistant Surgeon, Primary Health Centre, Manoor.
2010-2011 Civil Assistant Surgeon, Primary Health Centre, Bhanoor.
2014-2015 Civil Assistant Surgeon (Physician) CHC, Barkas, Hyd.