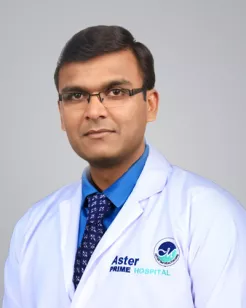 Dr. Johnsey Thomas
Lifestyle Psychologist
Overview
Dr. Johnsey Thomas is a psychiatrist in Hyderabad and Neuro-Psychology at Aster Prime Hospitals, Hyderabad. He is specialized in Neuro-Psychology from Chitra Thirunal Institute of Medical Science & Technology, Trivandrum Kerala.
Dr. Johnsey has completed training in chronic pain management and is a certified cognitive behaviour therapist. He has won many recognitions for his International Paper Presentations. 
Work experience
Dr. Johnsey is the best psychologist in Hyderabad and has more than 16 years of experience in psychology and neuropsychology. He is a member of the Indian Association of Neurology, Indian Epilepsy Society, and the American Psychology Association.
Area of expertise
Chronic pain management
Anger management
Stress management
Mood disorder
Child psychology
Neuropsychology
Relaxation therapy.
Other Similar Doctors