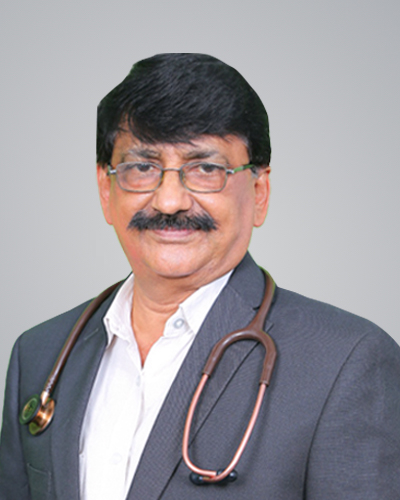 Dr. Y. Sabasiva Rao Babji
Consultant - Cardiology
MBBS, PG (Diabetology), PGDCC
Overview
Dr. Y. Sabasiva Rao Babji is a highly regarded Consultant Cardiologist and Diabetologist at Ramesh Hospitals. He has done MBBS degree from Andhra Medical College, a Post Graduate Diploma in Diabetology from Madras Medical College, and a PGDCC from Indira Gandhi University.
Having accumulated a vast experience over the years, Dr. BABJI has spent 6 years as a dedicated Medical Officer in the Government of Algeria, followed by 8 years in a similar role in the Sultanate of Oman. Since 1999, he has been an integral part of the medical team at Ramesh Hospitals, where he specializes as a Consultant Clinical Cardiologist and Diabetologist.
With a career spanning several continents and diverse healthcare settings, Dr. Babji has personally treated over 50,000 patients. His compassionate patient-centered approach and commitment to delivering high-quality care make him an invaluable asset to Aster Ramesh Hospitals, ensuring the well-being of his patients through his extensive expertise in cardiology and diabetology.