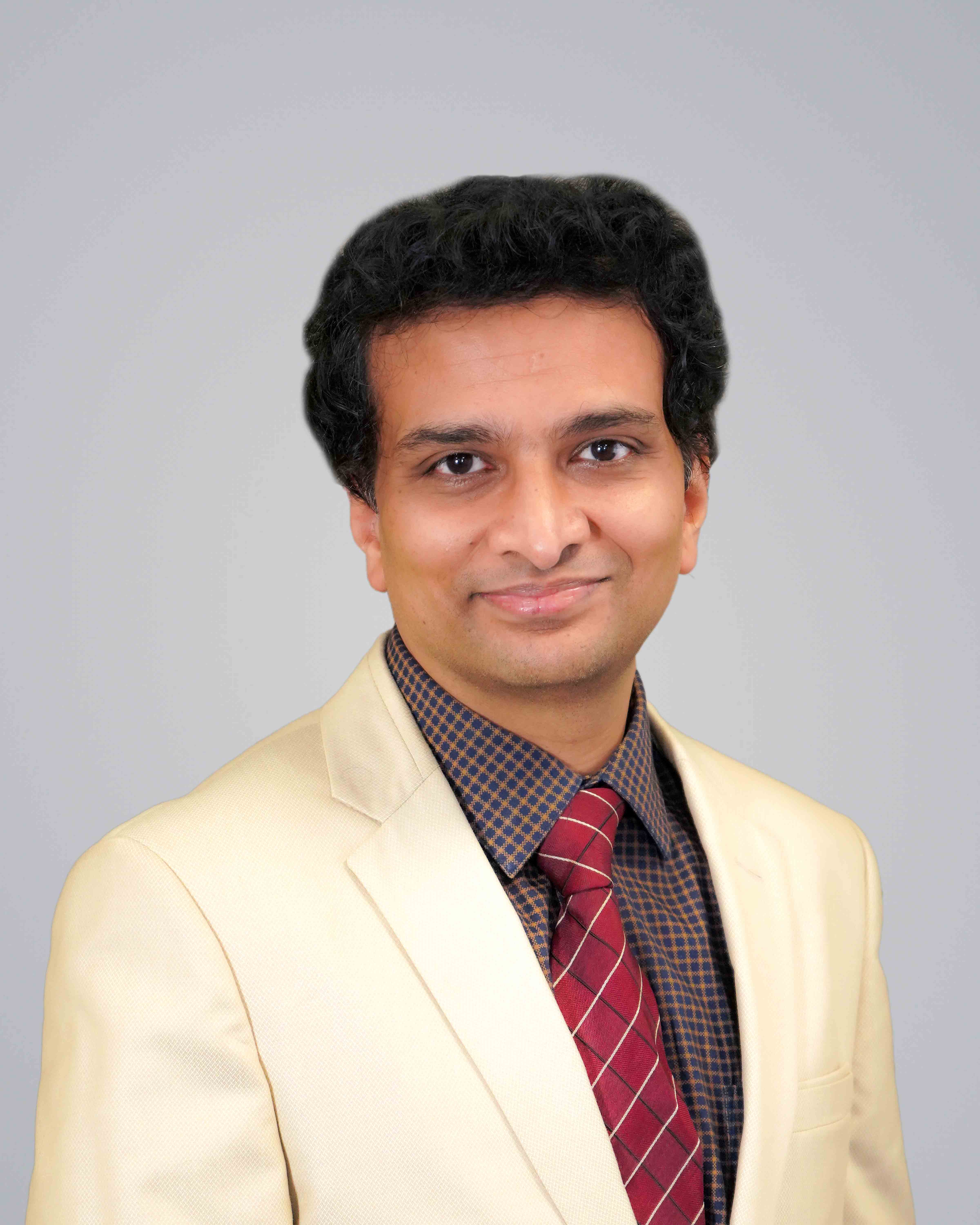 Dr. Krishna L Soundararajan
Sr. Consultant Anaesthesia & Critical Care
MBBS, MD, DNB, FCA (CARDIAC), FCCM( CRITICAL CARE)
Overview
Dr. Krishna L Soundararajan is a highly qualified senior consultant at Aster Whitefield hospital in Bangalore with more than 17 yrs of experience. He has vast experience in all specialities of anaesthesia, managing high-risk & critical surgeries with a favourable outcomes.
Dr. Krishna has a special interest in Cardiac anaesthesia & Critical care having done his Fellowship in Cardiac anaesthesia & Fellowship in Critical care medicine.
Dr. Krishna has immense experience in providing anaesthesia for coronary artery bypass surgeries, valvular heart surgeries, beating heart CABGs, congenital heart surgeries and lung surgeries
He is also proficient in managing heart transplants and ECMO support.
His other areas of interest include difficult airway management, ultrasound-guided nerve blocks & thoracic epidural analgesia.
Dr Krishna has passed his MBBS from Stanley medical college, Chennai in 2002 and MD in Anaesthesia from Mysore medical college in 2005 and did his DNB in anaesthesia in 2006.
He also obtained Fellowship in Cardiac anaesthesia in 2007, Fellowship in Critical care medicine in 2009 from Sri Jayadeva Institute of Cardiology and also an MBA in Hosp. Admin from ICFAI university in 2015.
He has been with us since March 2020. Prior to that, he was the HOD anaesthesia of Narayana health NH Whitefield for a period of 6.5 years. He has also served as ICU- in charge and Medical head additionally for a brief period during his tenure at NH. He has also worked as Consultant anesthesiologist & Intensivist at Bangalore hospital between 2009 – 2013.
Area of expertise
Cardiac Anaesthesia

Critical care

Difficult airway management including fibreoptic intubation

Ultrasound guided nerve blocks

Transoesophageal and Transthoracic Echocardiography
Awards and recognitions
Karnataka state Gold medallist in MD anaesthesia
Other Similar Doctors