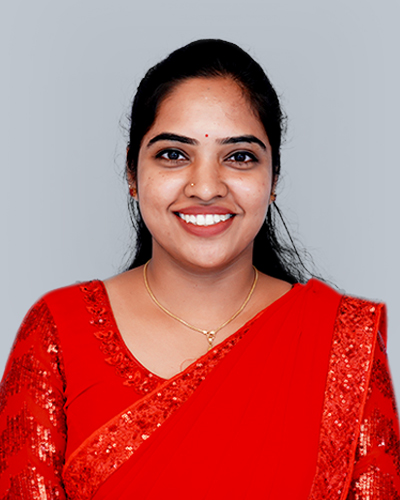 Dr. Shilpashree S M
Consultant - Dentistry
Overview
Dr. Shilpashree, a highly qualified dentist, completed her dental education at Raja Rajeshwari Dental College and Hospital under RGUHS, Bengaluru. In addition, she pursued a Fellowship in Clinical Endodontics at the prestigious Asian Institute of Advanced Dentistry in Hyderabad. With over 4 years of extensive experience as a General Dentist, Dr. Shilpashree has honed her skills in a wide range of dental procedures.
Her expertise encompasses performing general dental treatments, including routine check-ups and cleanings, as well as specialized procedures such as root canal therapy and restorative dental work. Dr. Shilpashree is well-versed in handling extractions when necessary.
Furthermore, she has received training to manage dental emergencies arising from various situations, including those resulting from traffic accidents. Dr. Shilpashree is proficient in addressing dental and mandibular fractures, providing essential care in critical situations.
With her comprehensive education, experience, and dedication to patient care, Dr. Shilpashree is committed to delivering high-quality dental services and ensuring the oral health and well-being of her patients.
Area of expertise
Cosmetic Dentistry
Prosthodontics & Endodontics
Radiographic techniques
Keeping accurate records of patient's dental stucture
Awards and recognitions
Dr. Shilpashree has been awarded fellowship in clinical endodontics from Asian institute of Advanced Dentistry,Hyderabad.
Other Similar Doctors