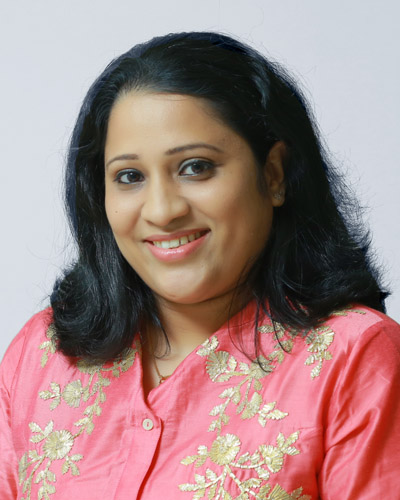 Dr. Neethu Salus
Specialist - Neonatology
MBBS, MD & Fellowship (neonatology)
Overview
Experience in neonatal critical care and ventilation, care of extremely low birth weight infants and neonatal nutrition. Experience in doing diagnostic procedures like lumbar puncture, bone marrow aspiration, ascitic tapping and others. Had experience in doing neonatology procedures like intubation, exchange transfusion, central line insertion, Arterial line insertion, INSURE and others. Certified in neonatal resuscitation program and pediatric advanced life support. Received advanced training and direct experience in level 3 NICU. Supervised and trained undergraduates, residents, junior post graduates. Presented cases in various IAP conferences.
Awards and recognitions
Lifetime member of the Indian Academy of Pediatrics
Expertise in taking care of critically ill babies including pre-term and post operative infants.
Winner in Quiz competition at pediatric compendum-2019
Conducted study on Effect of umbilical cord milking on outcome of newborns with birth asphyxia which is accepted by Kerala University of Health Sciences in 2019
 Conducted an observational study on clinical profile of infants born to mothers with gestational and pre-gestational diabetes mellitus which is accepted by Indian Academy of Pediatrics in 2020.
Other Similar Doctors