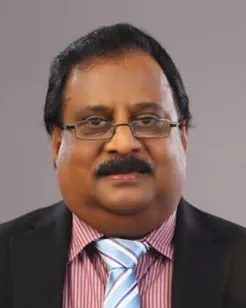 Dr. Pavithran K
Sr. Consultant Dermatologist
Overview
Dr. Pavithran did his MBBS, DVD, & MD from Calicut Medical College. He also got his MNAMS (National Academy Medical Sciences Delhi) in 1996. He has worked in all Medical Colleges of Kerala - Calicut, Trivandrum, Kottayam, and Alappuzha from 1974 to 2001 May.
Dr. Pravithran has 280 publications in National and International Journals to his credit. He is the author of Textbook of Dermatology for medical students. He has the editorial publication of 30 books. He is the Chief Editor of the Indian Journal of Dermatology Venereology Leprology (National Journal). He is the author of chapters in (1) API Textbook of Medicine. (2) Textbook – Dermatology (3) Drug Formulary - IMA.
Dr. Pravithran has got the Best Doctor Award from Govt. of Kerala, Best Teacher Award from Calicut University, and Glaxo Oration Award. He had been PG Examiner for various universities. The government of Kerala honored him as Professor Emeritus recently. - Amala Dermatology Oration award 2010 - Dr. Alexander memorial Oration award by IMA AMS 1997.