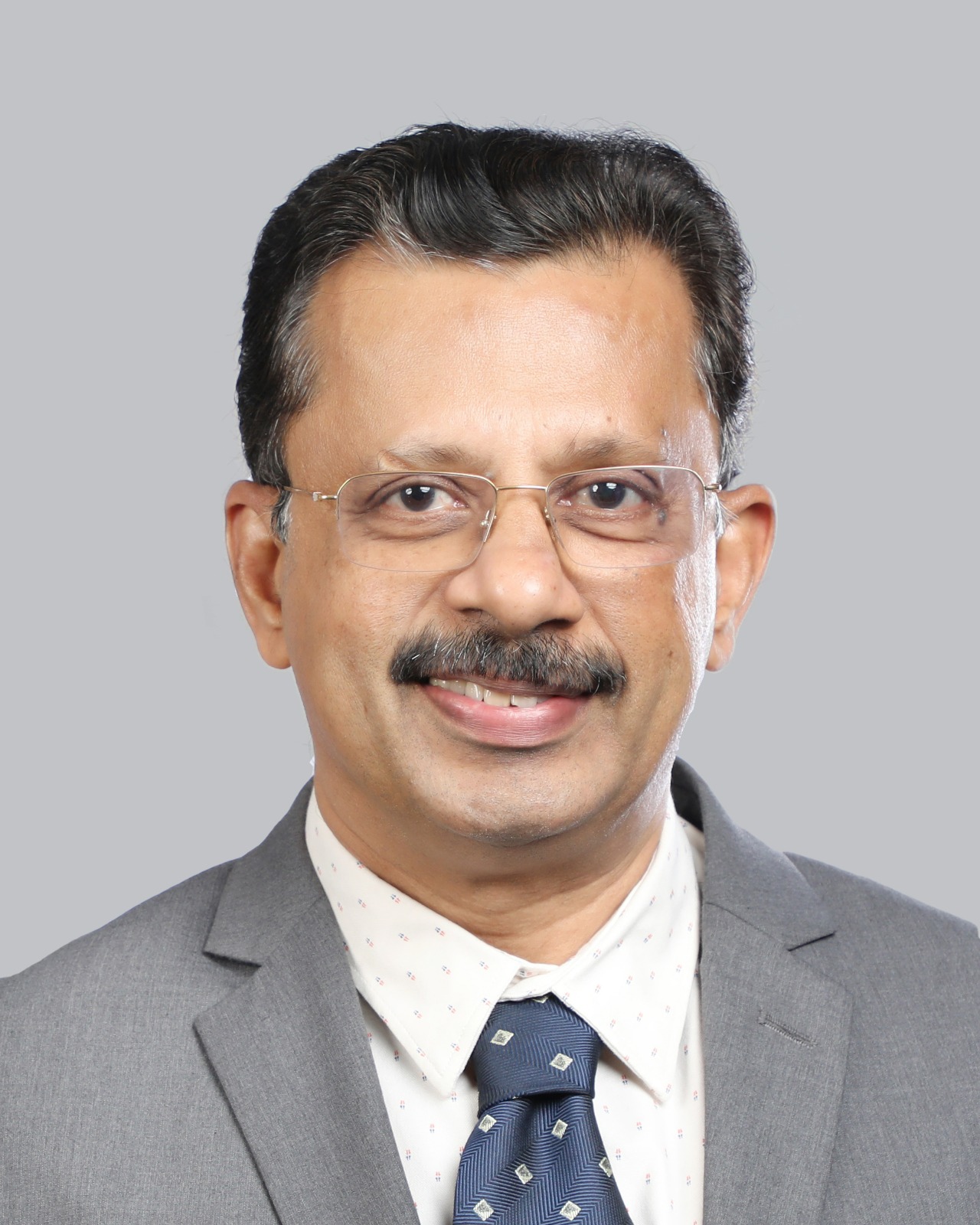 Dr. Rojan Kuruvilla
Senior Consultant & Head - General Surgery & Allied Specialities
Overview
Dr. Rojan Kuruvilla completed his MBBS and MS in General Surgery (1989) from Govt. Medical  College, Calicut, DNB in Surgery (1995) and FRCS (Edinburgh) 1999. He has more than 30 years of experience in General Surgery, including 5 years as a Lecturer at the Christian Medical College, Vellore, and 3 years as a Registrar in general surgery on the North Thames rotation in the UK.
Dr. Rojan's main interest is in surgery of the thyroid, parathyroid, breast, hernia, varicose veins, and diabetic foot. He has a large series of thyroid and parathyroid surgeries to his credit and is one of the pioneers of focused parathyroidectomy in the state. He is also an expert in endovenous procedures for varicose veins, mainly laser ablation of varicose veins and foam sclerotherapy.
He has numerous publications in national and international journals. He has been a senior consultant in General Surgery at Aster MIMS, Calicut from 2001 to date. He is also the Coordinator for the DNB programme in general surgery at the institution.
Other Similar Doctors