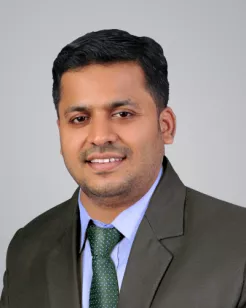 Overview
Dr. Siraj K.T presently works as a Specialist Orthopaedician at Aster MIMS Kannur after rendering his services and expertise in a number of hospitals at Kasargode and Kannur.
With intense hard work and one-minded dedication, Dr. Siraj has been able to provide the best of his capabilities at these hospitals, making his name a renowned one in the medical field.
With his immaculate experience in handling trauma cases has let the doctor to communicate to his patients, their present situation and how they can be treated and healed. This has been of major boost to the patients because they find themselves peaceful in his hands.