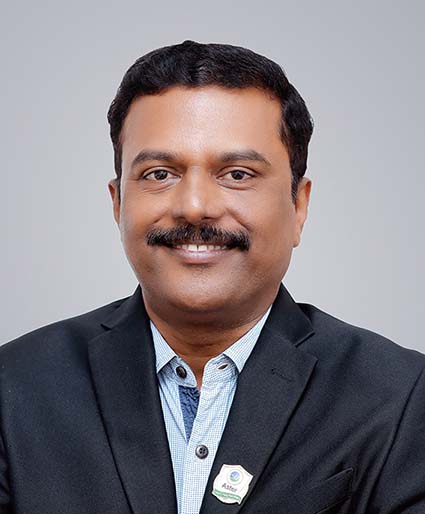 Dr. C. Anand
Senior Consultant - Urology
MBBS, DNB (General Surgery), MCh, DNB (Genito Urinary Surgery)
Overview
Dr. C Anand is a highly skilled and experienced urosurgeon and andrologist with an impressive academic background and extensive clinical expertise. He obtained his MBBS degree from PSG Institute of Medical Sciences Coimbatore. Dr. Anand then pursued DNB in General Surgery at Dr. Jeyasekaran Medical Trust Hospital in Nagercoil, under the National Board of Examinations. He further specialized in Genito Urinary Surgery, completing MCh at Kilpauk Government Medical College in Chennai. Dr. Anand also obtained DNB in Urology from the National Board of Examinations in New Delhi.
With over 19 years of experience in the field, Dr. Anand has worked in various prestigious medical institutions and hospitals. He began his career as a General and Laparoscopic Surgeon at Dr. Jeyasekaran Medical Trust Hospital in Nagercoil from 1999 to 2001. He then served as an Associate Professor of Urology at PSG Institute of Medical Sciences in Coimbatore from 2004 to 2007. For the past 16 years, Dr. Anand has been working as a Consultant Urosurgeon and Andrologist at Almas Superspeciality Hospital in Kottakkal. Starting from March 2023, he has taken on the role of Senior Consultant Urosurgeon at Aster MIMS in Kottakkal.
Dr. Anand's contributions to the field of urology have been recognized with several awards and honors. He received the Prof A Rajasekharan Gold Medal Award for University exams in MCh Genito Urinary Surgery in 2004. In 2003-2004, he was awarded the Madras Urological Society Prof C Chinnaswamy Prize examination Award. Dr. Anand also received the Dr N Krishnamoorthy Prize contest free paper session award at TAPASUCON 2003 in Kanyakumari and the Dr N Sethuraman best paper award at the South Zone USI conference in 2002 in Calicut.
Dr. Anand has enriched the field of urology through his research and publications. He has contributed articles to reputable journals such as the Indian Journal of Urology, covering topics like virtual cystoscopy, duplicate exstrophy of the urinary bladder with squamous cell carcinoma, and squamous cell carcinoma of the prostate.
As a urosurgeon and andrologist, Dr. Anand possesses a wide range of expertise and skills. He has extensive experience in general urology, endoscopic stone surgery, laser surgeries, endoscopic prostate surgery, endoscopic cancer surgery, minimally invasive procedures, urology organs trauma management, female urology, pediatric urology, male infertility, and andrology and sexual medicine.
Area of expertise
General Urology
Endoscopic Stone surgery 
Laser surgeries 
Endoscopic Prostate surgery
Endoscopic cancer surgery 
Minimally invasive procedures
Urology organs trauma management 
Female Urology
Pediatric Urology
Male Infertility 
Andrology and Sexual medicine
Other Similar Doctors