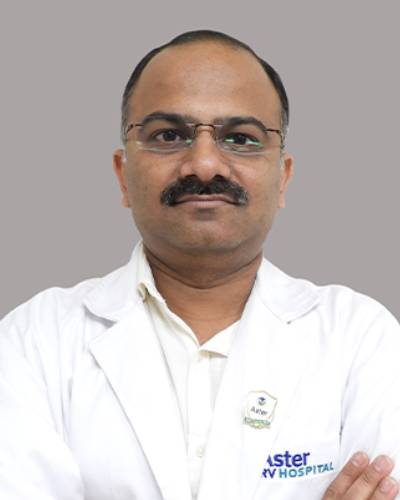 Dr. Aravind S N
Consultant - Internal Medicine
MBBS, MD in Internal Medicine
Overview
Dr Aravind S N is a well-known and experienced Consultant Internal Medicine, presently working at Aster RV Hospital located in JP Nagar. Having a more than 13 years of experience, he has acquired deep expertise and knowledge management and treatment of various ailments in the field of Internal medicine. He did MD in Internal Medicine from one of the reputed universities and a prominent Internal Medicine doctor.   
 
Experience:
With a rich experience of 13 years in the field of Internal Medicine, Dr Aravind S N is one of the Best Internal Medicine Specialists in Bangalore. Being one among the well-versed doctors in the field of Internal medicine, he is committed to offering comprehensive care to patients. 
In 2008, he started his early career at Columbia Asia Hospital located in Hebbal as a Registrar in Cardiology. He gained vast experience in the field and was promoted as a Consultant in Internal Medicine in 2014. Later he was promoted as a Chief of Medical Services in 2015. 
He then shifted to Columbia Asia Hospital in Yeshwanthpur in 2017, worked for more than 2 years as Chief of Medical Services and Senior Consultant in the Department of Internal Medicine and Chief of Medical Services.
Consult the Top Internal Medicine Doctor in JP Nagar, Bangalore at Aster RV Hospital.