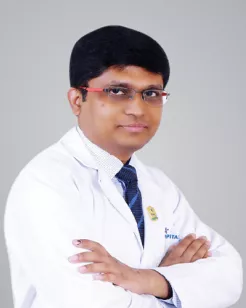 Dr. M P Madhu
Consultant - Medical Gastroenterology
MBBS, MD (Internal Medicine), DM (Gastroenterology)
Overview
Dr. M P Madhu started working as a consultant in the Gastroenterology department at Narayana Hrudayalaya between 2015 to 2016. Later, he worked as a consultant Gastroenterologist at Bangalore Institute of Gastroenterology (BIG) hospital, Bangalore from 2016 to 2019.
After completing MD in General medicine, Dr. M P Madhu worked as a senior resident in the Gastroenterology Department at St John's Medical College and Hospitals, Bangalore between 2010 to 2011.
He is the top medical gastroenterologist in JP Nagar, Bangalore.
Other Similar Doctors