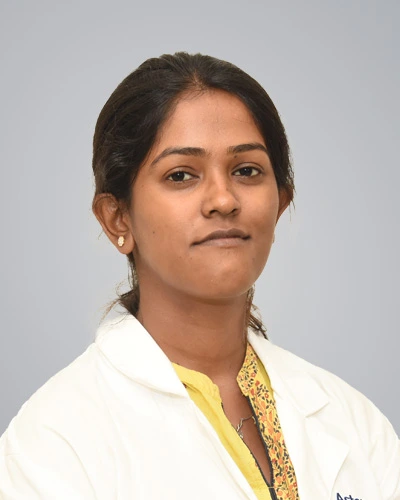 Overview
Yamini S is a dedicated and qualified psychologist with a passion for child psychology. With a wealth of experience in understanding and supporting children on the Autism spectrum disorder and those with learning disabilities, Yamini brings a compassionate and insightful approach to her practice.
Yamini's journey in the field of psychology has been marked by significant contributions. Her role as a School Counselor at Pramiti School allowed her to touch the lives of numerous students, providing them with the guidance and support they needed during their formative years.
In her tenure at Daffodil Health, Yamini played a pivotal role in developing robust frameworks for psychological assessments. Her expertise in crafting detailed case histories and designing effective parent training modules has been instrumental in shaping the company's approach towards holistic mental health care.
Yamini S is not only a professional with a wealth of knowledge but also a caring individual who understands the unique needs of each child. Her dedication to improving the lives of children and their families shines through in her work.
Other Similar Doctors