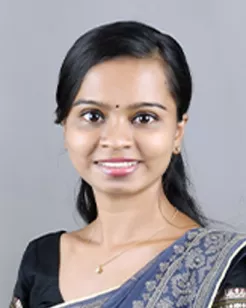 Overview
Miss Laxmi Mellalli is experienced as a Special Educator, with 5 years of vast experience in the field of Applied Behavior Analysis ( ABA). She started as a direct therapist in a school setting after intensive training from the Florida Institute of Technology. She had worked in a well-known ABA center for 4 years with children with disabilities such as Autism Spectrum Disorder, ADHD, Cerebral Palsy, etc, with intensive language training, life skills and social skills. She has also worked for 5 months as an inclusion facilitator and leader on academic training of children with disabilities in an inclusion setting. Currently, Laxmi is working as a special educator at Aster CMI hospital in Hebbal Bangalore, India.
She has completed her graduation and post-graduation in psychology. She completed her Master's in clinical and counseling psychology from Shri Dharmastala Manjunatheshwara College, Mangalore, India, and gained experience in counseling setup, old age home and special needs school in Goa.
She wanted to pursue as a psychologist but her passion to work with children took her to the field of ABA, an extension of behavior psychology. She has immense experience as a direct therapist and inclusion facilitator and special educator. She excelled in behavior management, staff and parent training. She has also worked as a home therapist to help families. Laxmi believes special education or behavior therapy never limits the wall of training centers and the collaborative effort from the parents and professionals takes to the best benefits to the children in need.