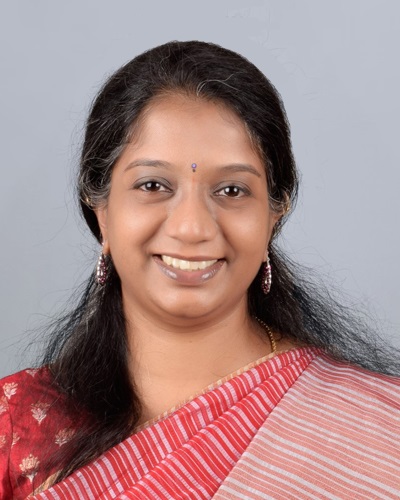 Dr. Gowri Ravi Chinthalapalli
Consultant - Child Development
MBBS, MRCGP Fellowship- Child Development
Overview
Dr. Gowri Ravi Chinthalapalli is a well-versed Consultant in Child Development working at Aster CMI Hospital in Hebbal, Bangalore. She did MBBS from Rajiv Gandhi University of Health Sciences in India. Later, she did MRCGP from the RCGP in the UK. She is recognized as one of the Best Child development physician In Bangalore with deep expertise in the field.
In England, she was associated with various healthcare sectors after completion of MRCGP with expertise in different complementary specialities which empowered her to offer a holistic treatment approach to the patients.
Besides, Dr. Gowri completed a Fellowship in Child Development in Bengaluru from the Centre for Child Development and Disabilities. She is adept at evaluating, diagnosing and guiding families to address problems related to the child's development and paediatric milestones.
Dr. Gowri has done a retrospective and prospective National Audit, comparing the organization's practices with guidance by the British Association of Emergency Medicine in management of Fracture of the Neck of Femur, to bring about developments in processes.
She was a primary care specialist who actively involved in educating the general public about healthy lifestyles, raising awareness about the well-being of family and environments conducive to optimum child development. She has experience in teaching medical students and post-graduation students through webinars and interactive clinical sessions. Dr. Gowri also provides training for special educators or carers for children with disabilities.
 
Memberships:
Dr. Gowri Ravi Chinthalapalli is a member of the Royal College of General Practitioners in the UK and the Academy of Family Physicians of India (AFPI). She contributes actively for CME's, Case-Based Web Learning & Discussions on an online platform. She is also an executive committee member of the Karnataka chapter of AFPI.
Dr. Gowri was a volunteer in the WHO-sponsored "Pulse Polio" campaign, for organizing a team and making the necessary infrastructure in place, for the dissemination of the vaccine during the campaign. In 2019, she was a Core Committee member for the APFI National Conference, where she helped with the organization of a well-attended and memorable event.
She has volunteered her time with several NGOs, participated in camps for orphanages and for organizations that help children with disabilities.
Consult the best Child development physician In Bangalore to avail the highest-quality medical care at Aster CMI Hospital.
Other Similar Doctors