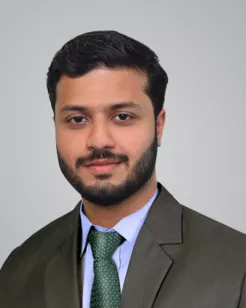 Dr. Rashif Mohamed Ashraf
Specialist
Overview
Dr. Rashif has completed his MD. in Anesthesiology and Critical Care from K.S Hegde Medical Academy, Mangalore. Prior to that, he had completed his MBBS from Wuhan University School of Medicine, China.
His expertise lies in Anesthesia for emergency procedures and management of post-operative ICU care.
He also specializes in Anesthesia for laparoscopy, thoracic procedures, cardiac surgeries, renal transplant, joint replacement as well as varied OBG, labour epidural analgesia, pediatrics, ENT and plastic surgery cases.
Area of expertise
Anesthesia for Emergency procedures and Management of post-operative ICU care.