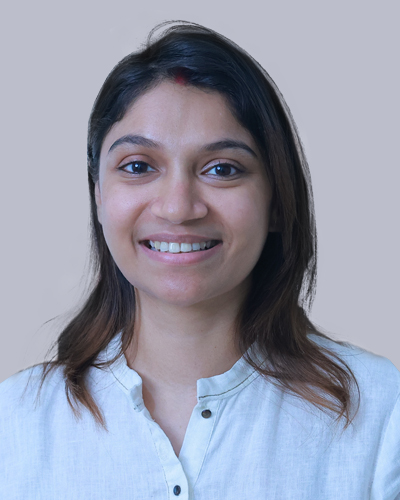 Dr. Reshma K K
Specialist - Physical Medicine & Rehabilitation
Overview
A rehabilitation physician with specialty training in stroke and traumatic brain injury rehabilitation. Has got experience in pain management interventions which includes nerve blocks, intra-articulated injections and prolotherapy.
 
Completed post graduation in Physical medicine and Rehabilitation from Amrita Institute of Medical Sciences in 2021. Pursued Basic Certificate Course in Palliative Medicine from Institute of Palliative Medicine, Calicut in 2017. Completed MBBS from Academy of Medical Sciences, Pariyaram in 2012.
 
Area of expertise
Stroke and neuro rehabilitation of Parkinson's disease, Spinal Cord Injury, Brain injury.
Pain interventions 
Prosthetics and orthotics 
 
Awards and recognitions
Paper presentation on Rehabilitation of a rare case of Isolated Lower Limb Deficiency for REHABCON 2019.
Pilot study on ' The predictive role of ASPECTS (Alberta Stroke Program Early CT Score) in acute ischemic stroke patients to determine the severity of spasticity and functional outcome.
Co-author of 'Hyperbaric Oxygen Therapy improves Cognition in patients with severe TBI; A Prospective study' published in Journal of Neurology and Neurological Disorders. 
 
Other Similar Doctors