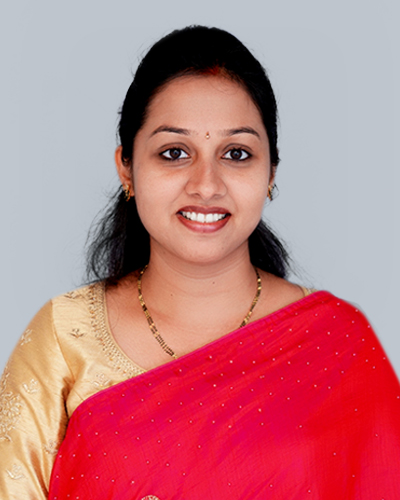 Dr. Harini K C
Consultant - Psychiatry
Overview
Dr. Harini K C is a dedicated mental health professional with an extensive background in the field, boasting a rich experience spanning over five years. Dr. Harini's primary mission as a mental health practitioner is to provide unwavering support to individuals as they navigate the journey towards improved mental well-being. Her practice is focused on addressing a wide range of issues, including mental health concerns, relationship difficulties, and effective coping strategies for life's challenges.
Dr. Harini K C offers a comprehensive approach to mental health care, recognizing the interplay between emotional, psychological, and relational aspects of well-being. She is committed to helping individuals build resilience, enhance their coping skills, and achieve a better understanding of their mental health. By doing so, she aims to empower her patients to lead healthier and more fulfilling lives.
To ensure accessibility and convenience for her patients, Dr. Harini offers both online consultations and in-person (OPD) appointments. This flexibility allows individuals to seek her expertise in a manner that suits their unique needs and circumstances, making mental health support more accessible to a broader range of individuals.
In summary, Dr. Harini K C is a compassionate mental health professional with significant experience in the field. Her dedication to guiding individuals toward improved mental health, coupled with her versatile consultation options, positions her as a valuable resource for those seeking support and guidance in their mental health journey.
Area of expertise
Deaddiction
Headache
Post partum mood disorders
Depression
Anxiety
OCD
Awards and recognitions
1st place in poster presentation at Knacips 2018 state conference conducted by IPSKC.
Bronze medal in M.D Psychiatry exams conducted by RGUHS university(2019)