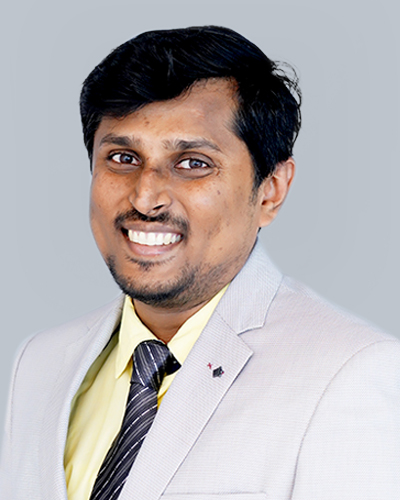 Dr. Nishanth B S
Consultant - Pathology
MBBS,MD (Post Doctoral Fellow)
Overview
Dr. Nishanth B S is a highly accomplished and dedicated consultant Pathologist and Transfusion Medicine specialist. His professional focus encompasses a wide spectrum of medical disciplines, with particular expertise and keen interest in the fields of Cytology, Clinical Pathology, and Hematology.
In the domain of Cytology, Dr. Nishanth employs advanced diagnostic techniques to examine cellular structures, aiding in the early detection and characterization of various diseases, including cancer. His meticulous approach to cytological assessments ensures accurate diagnoses and effective treatment planning for patients.
Within the realm of Clinical Pathology, Dr. Nishanth plays a vital role in the diagnosis and monitoring of diseases through laboratory testing. His proficiency in interpreting clinical data, including blood chemistry, microbiology, and immunology, enables him to provide critical insights into a patient's overall health and disease status.
Dr. Nishanth's specialization in Hematology revolves around the study of blood and its disorders. As a transfusion medicine specialist, he manages blood transfusions, ensuring the safe and appropriate use of blood products to treat various medical conditions.
Through his years of education, training, and clinical practice, Dr. Nishanth B S has honed his skills to deliver precise and timely diagnostic services. His commitment to the field of Pathology and Transfusion Medicine exemplifies his dedication to improving patient care by providing accurate diagnoses, facilitating effective treatment plans, and contributing to the advancement of medical knowledge in these critical areas of medicine.
Area of expertise
Heamotology Pathology
Cytology Pathology
Clinical Pathology
Awards and recognitions
Post doctoral fellow in Transfusion Medicine from NIMHANS, Bengaluru.
Presented paper on "Heamatological parameters in Rickettsial fever"in KAPCON 2019.
Published original paper titled "Adverse donor reaction in voluntary blood donors".