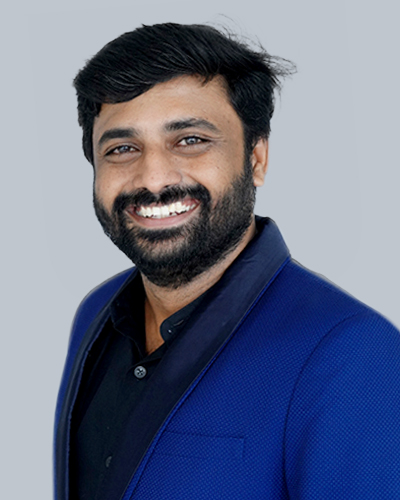 Dr. Raju M S
Consultant - Physician
MBBS, DNB (Internal Medicine)
Overview
Dr. Raju M S is a distinguished Consultant Physician with a wealth of experience in both government and private hospital settings. Throughout his career, he has dedicated himself to the diagnosis and treatment of various medical conditions, including critical diseases. Dr. Raju is recognized not only for his medical expertise but also for his exceptional communication skills, which play a pivotal role in patient care.
One of Dr. Raju's standout qualities is his ability to effectively communicate with patients and their families. He understands the importance of providing clear and comprehensive information to patients, helping them understand their conditions and treatment options. This patient-centered approach fosters trust and collaboration, ultimately enhancing the overall healthcare experience.
Dr. Raju M S firmly believes in the significance of continuous learning and knowledge sharing in the medical field. He is committed to staying updated with the latest advancements in medical science and treatment modalities. This dedication to professional development ensures that he can offer the most current and effective healthcare solutions to his patients, with the ultimate goal of improving their health and alleviating their suffering.
In summary, Dr. Raju M S is a highly respected Consultant Physician known for his expertise in treating medical and critical diseases. His exceptional communication skills and commitment to ongoing education make him a valuable asset to both his patients and the medical community as a whole.
Area of expertise
Diabetes and nutrition
Thyroid disorders
Critical illneses
Liver disorders
Infectious disease
Rheamatology.