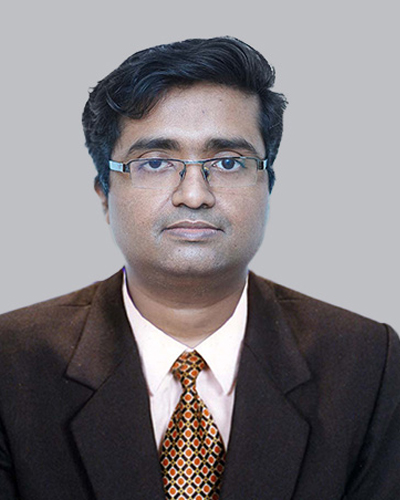 Dr. Vijosh V Kumar
Senior Specialist - Medical Gastroenterology
MBBS, M.D(General Medicine), DrNB(Medical Gastroenterology)
Overview
A dedicated professional with over 5 years of proven experience in gastroenterology, with a focus on Interventional Endoscopy and GI Motility and Physiology. He is a skilled medical professional who can perform all endoscopic procedures, conducting evaluations, and developing effective treatment plans. Driven to communicate effectively and build strong rapport with all patients. He has experience in managing a wide range of liver, pancreas, and gastroenterology diseases such as cirrhosis, pancreatitis, inflammatory bowel disease, and gastrointestinal bleeding. He is experienced in advanced GI endoscopic field like ERCP, EUS, GI Stenting procedures, pancreatic necrosectomy, EFTR, ESD, EMR and, PEG tube placement. He has a background in GI Motility and Physiology and treats patients with Chronic Constipation, Dyspepsia, GERD, and other Functional GI Disorders. He has received training in Manometry, Biofeedback Therapy, And Ph Impedance Analysis. He has numerous national and international publications to his name.
Area of expertise
Esophageal Reflux Disease (GERD) 
GI Ulcers o Inflammatory Bowel Disease
Liver Diseases 
Pancreatic Disorders
Gastrointestinal Cancers
Gastrointestinal Bleeding
Functional Bowel Disorders
Chronic Constipation- Biofeedback Therapy
Research and publications
Kumar VV. Bile Cast Nephropathy Complicating Non-Fulminant Acute Hepatitis A. Tropical gastroenterology: official journal of the Digestive Diseases Foundation. Published online 2020. doi:10.7869/tg.521 
Kumar VV, KG S, Rangan K, P J, KV V, Ansari J. Effects of Insulin Resistance and Hepatic Fibrosis in Persons with Non-alcoholic Fatty Liver Disease in North Kerala. Journal of Clinical and Experimental Hepatology. 2023;13: S121-S122. doi: 10.1016/j.jceh.2023.07.165
Kumar VV, Prasad PG, Jacob J, Nair H. Fibro progression and Cirrhosis Occurring in Living Liver Donor: First Case Report. Journal of Clinical and Experimental Hepatology. 2023;13(3):538-541. doi: 10.1016/j.jceh.2022.12.004
Khiangte B, Kothakota SR, Sasidharan M, et al. Hepatitis B Reactivation in Liver Transplant Recipients With Hepatitis B Virus Core Antibody Positive Grafts: a Retrospective Study. Journal of Clinical and Experimental Hepatology. 2020;10(6):548-554.
Kumar VV, Kothakota SR, Nair AK, et al. Impact of sarcopenia on post-liver transplant morbidity and mortality in cirrhotic patients. Indian Journal of Gastroenterology. 2022;41(5):440-445. doi:10.1007/s12664-022-01262-3
Khiangte B, Kothakota SR, Sasidharan M, et al. Prevalence and determinants of hepatopulmonary syndrome in decompensated chronic liver disease. Indian Journal of Gastroenterology. 2020;39(4):362-369.
Kumar VV. SLE with predominant hepatitis. Indian journal of rheumatology. Published online 2014.
Other Similar Doctors