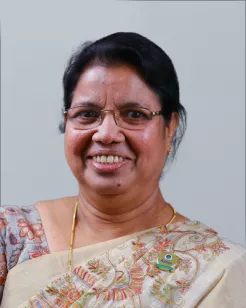 Dr. Rebecca Retnam M
Senior Consultant - Gynaecology
Overview
Dr. Rebecca Retnam M earned an MBBS degree and a Post Graduate Diploma in Gynaecology and Obstetrics (DGO) from St. John's National Academy of Health Sciences, Bangalore.
In a career spanning nearly two decades, she has served as a Gynaecologist and as a medical officer at several hospitals across Kerala.
At present, she heads the department of Gynaecology at Aster MIMS Hospital, Kottakkal.
She takes pride in her profession which has allowed many childless people to fulfill their dreams of being parents through medical treatment.
Other Similar Doctors