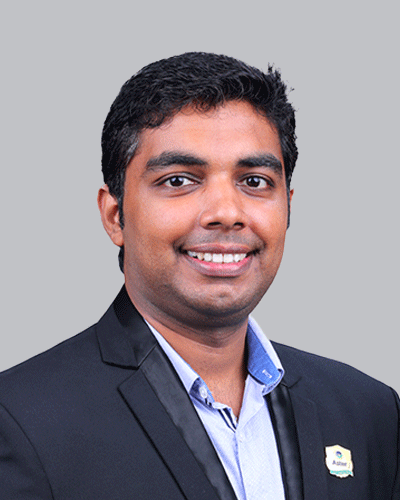 Dr. Amal V Antony
Consultant - General & Laparoscopic Surgery
MBBS, MS (General Surgery)
Overview
Dr. Amal is a consultant in general and laparoscopic surgery. He is a Seasoned doctor with a demonstrated record of accomplishment in skilled patient evaluation, diagnosis and treatment planning to asses patients with controlled symptoms, improves health and make healthier choices. He completed his MBBS from jubilee mission medical college Thrissur and MS in general surgery from MES medical college perithalmanna. And he earned publications on his name in renowned journals.
Area of expertise
Laparoscopic cholecystectomy surgeries
Hernia repairs
GI surgeries
Breast
Endocrine surgeries diabetic foot management.
Other Similar Doctors