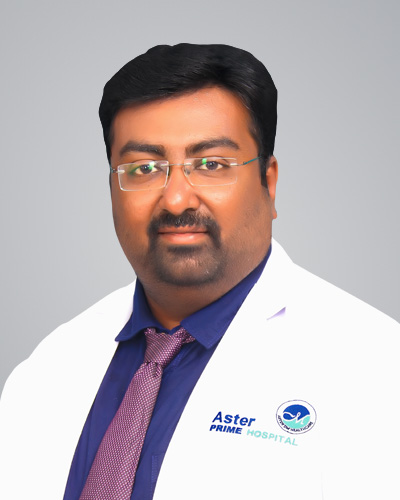 Overview
Dr. Nithin Kondapuram is a Consultant Psychiatrist at Aster Prime Hospital. Dr. Nithin Kondapuram completed his MBBS in the year 2011 from the Mysore Medical College and Research Institute where he was awarded Best Outgoing student.
In the year 2015, he completed his Diploma in Psychiatry from the prestigious National Institute of Mental Health and Neurosciences, (NIMHANS), Bengaluru.
He went on to do his Masters in Neuro-Psychiatric Epidemiology at Harvard University in 2017-18.
Dr. Nithin is associated with the Indian Psychiatric Society as a Life member.
Work Experience
Dr. Nithin started his career in the year 2015 as a Junior Resident at the National Institute of Mental Health and Neurosciences, (NIMHANS), Bengaluru where he worked extensively on the rehabilitation of mentally ill patients.
In the year 2016, he earned a Senior Research Fellowship by the Canadian Institute of Health Sciences for Diagnosis and Treatment of Depression and Anxiety in NIMHANS.
During his study at Harvard, Dr Nithin worked as a Research Assistant at the prestigious Harvard Medical School in 2017-18. In 2018, Dr. Nithin was appointed as Research analyst at Harvard India Research Center in Mumbai where he continued his Psychiatric Practice.
In the year 2019, Dr. Nithin Kondapuram joined Aster Prime Hospitals, Ameerpet and started working as a Consultant Psychiatrist.
Area of expertise
Diagnosis and treatment of Anxiety
Depression
Alcohol Addiction
Bipolar disorder
Other mental illnesses
Children mental health issues like behavioural abnormalities, Autism, and Attention Deficit Hyperactivity Disorder (ADHD).
Dr. Nithin is known to have great skills in the treatment of difficult patients during his experience.