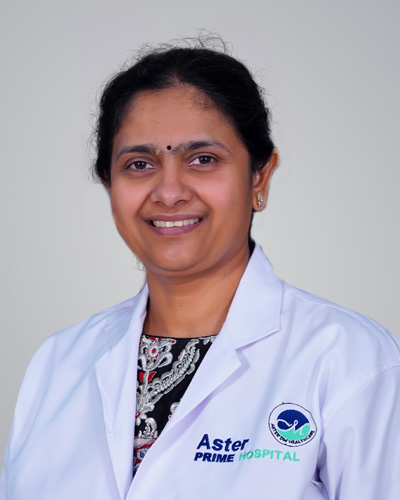 Dr. Susmitha B
Consultant ENT Surgeon
Overview
Dr. Sushmita is the best ENT Surgeon in Hyderabad and Consultant ENT Surgeon at Aster Prime Hospital. She completed MBBS from Andhra Medical College (AMC), Vishakapatnam in 1993. Later, in 1999, she completed DLO from Gandhi Medical College and DNB from Andhra Mahila Sabha (AMS) in the year 2001.
Dr. Sushmita is a member of the Indian Medical Association.
Area of expertise
Nose, throat surgeries, and micro laryngeal surgeries.
Other Similar Doctors