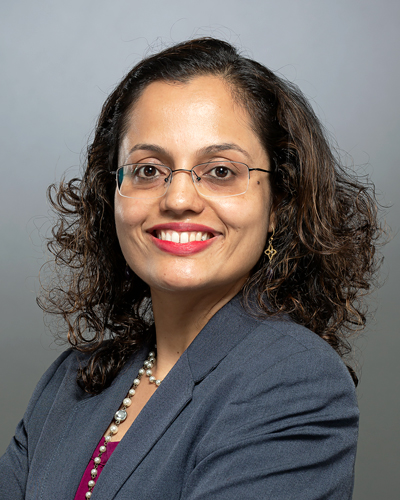 Dr. Shireen Furtado
Sr. Consultant - Medical & Cosmetic Dermatology
Overview
Dr. Shireen Furtado, MD is one of the best dermatologist in Bangalore with fellowship training in dermatosurgery. She specialises in acne, vitiligo surgery and has also trained in USA in Medical Aesthetics. On completing her Dermatology residency, she pursued a fellowship in Dermatologic surgery at the reputed St Johns National Academy of Health Sciences, Bangalore, where she continued working for three years as a senior resident (2011-2013). She gained international experience by undergoing observerships under the guidance of Dr Dale Pearlman (2013-2014) in medical and procedural dermatology at Stanford University Dermatology Clinics, Stanford, California.

In addition to the treatment of skin ailments, she has a keen interest in procedural dermatology and has performed surgeries for re-pigmentation in vitiligo, including melanocyte transfer, acne scar revision surgeries and several aesthetic and cosmetic laser-assisted procedures during her training at St Johns Hospital, Bangalore, India. She has additionally trained in Aesthetic dermatology procedures in an AAOPM recognized training programme in New York, USA and is an advanced cardiac life support certificate holder from AHA (American Heart Association).

She has trained for a year in aesthetics and lasers at Empire Medical Training Centre (an American Academy of Procedural Medicine –AAOPM affiliate) at Manhattan, New York City and has certified training in Botox, Dermal fillers, Platelet-rich plasma for facial rejuvenation and hair loss, Anti-aging, Medical weight loss – HCG injections, Submental lipolysis, Sclerotherapy and Medical hair loss. She has been a recipient of several scholarships and has participated in scientific oral and poster presentations at National Conferences served as faculty at conferences, has contributed chapters in books and has published articles for international journals. She offers comprehensive and personalized dermatology consultation and is adept in dermatology procedure services like medical dermatology & cosmetic dermatology

Dr. Shireen completed her MBBS from Kempegowda Institute Of Medical Sciences, Rajiv Gandhi University Of Health Sciences, Bangalore, and MD Dermatology from Father Muller Medical College, Rajiv Gandhi University Of Health Sciences, Mangalore.
Area of expertise
Dermatology
Dermatosurgery
Acne
Psoriasis
Vitiligo surgery
Medical Aesthetics.
Awards and recognitions
Awards And Recognitions
First in the University in Pathology- Rajiv Gandhi University of health Sciences, Bangalore, India
Best outgoing student of Kempegowda Institute of Medical Sciences, Rajiv Gandhi University of Health Sciences, Bangalore, Batch 2000
Awarded Short term Studentship 2003 by ICMR for study on "Early detection of GDM using oral glucose challenge test"
Galderma Post graduate Grant award for the years 2007 and 2009 at Dermacon
First place for award paper titled "Multiple nodules on the face and trunk- a diagnostic dilemma" at Cuticon KT 2008

Presentations

Platform
Multiple nodules on the face and trunk- a diagnostic dilemma – Cuticon KT 2008, Mangalore, India Staphylococcal pyodermas with emphasis on MRSA- For the Young Dermatologists Forum at Dermacon 2009, Bangalore, India
Face lift in dermatology- Invited talk at Dermatology CME-2011 organized by the Dept of Dermatology, Fr Muller Medical College, Mangalore, India
Lunch time acne scar therapy- Non ablative Er-Glass lasers- Dermacon 2018

Posters
Sweets syndrome- an afebrile presentation – DERMACON 2007, Chennai, India
Lipschutz ulcer - DERMACON 2007, Chennai, India
Neurocutaneous spectrum of Multiple endocrine neoplasia (MEN-1)- International Dermatopathology Conference, 2012, Mangalore, India.
Microneedling in the treatment of post-acne scars- a pilot study- ACSICON 2013
Keto Diet induced pruritic pigmented rash- DERMACON International 2019


Workshops, Conferences, CME, Quizzes
DERMACON (Dermatology Conference), Chennai, India 2007
IADVL- GSK quiz (Indian Association of Dermatologists, Venereologists and Leprologists), Bangalore, India, 2007
International Dermatopathology Symposium- St John's, Bangalore, India- 2007
CME (Continued Medical Education) on Leprosy updates- KMC, Mangalore, India 2007
Fulford Post Graduate Clinics- Chennai, India 2008
CUTICON KT Mangalore 2008
HIV / AIDS Training programme Level I and II, Mangalore, India 2008
DERMACON, Bangalore, India 2009
Good Clinical Practice training, Mangalore, India 2009
Certificate in Medical Education Technology, MCI recognised 2013
Acsicon (Association of Cutaneous Surgeons) Cutaneous surgeon meet 2013
Membership
Dr. Shireen is a member of Bangalore dermatology society (BDS), Indian association of Dermatologists, Venereologists and Leprologists (IADVL) and Association of cutaneous surgeons of India (ACSI).
Papers Published
Eight publications in national and international journals
Lipschutz ulcer- a case report. Furtado S Indian Journal of STD 2007:vol 28(2) 106-107
Multiple nodules on the face and trunk in metastatic adenocarcinoma of unknown primary.-Furtado S, Bhat RM, Sukumar D, Krishnamurthy SG, Rao SD, Nandakishore B Singapore Med J 2011; 52(7) : e163
Pyoderma gangrenosum: an Indian perspective. Bhat RM, Nandakishore B, Sequeira FF, Sukumar D, Kamath GH, Martis J, Furtado S. Clin Exp Dermatol. 2011 Apr;36(3):242-7
Fatal leptomeningeal melanoma in neurocutaneous melanosis. Furtado S, Furtado SV ,Ghosal N, Hegde AS. Pediatr Dermatol. 2011 Sep 9. doi: 10.1111/j.1525-1470.2011.01424.
Bhat RM, Sequeira F, Furtado S. et al. Neonatal Dermatology: In.:Textbook of Pediatric Dermatology( Eds. Sachidanand S, Inamdar A) 15-25, 2010;MGrawHill, London
Neurocutaneous spectrum of multiple endocrine neoplasia-1- Furtado S, GhosalN,FurtadoSV, Gupta K, Hegde AS.
Indian J Dermatol Venereol Leprol. 2012 Jan;78(1):93-6
The clinical spectrum and antibiotic sensitivity patterns of staphylococcal pyodermas in the community and hospital.
Furtado S, Bhat RM, Rekha B, Sukumar D, Kamath GH, Martis J, Nandakishore B .Indian J Dermatol 2014;59:143-50 Shireen, Furtado and A Sudhakar. "A Case of Isotretinoin Therapy-Refractory Folliculitis Decalvans Treated Successfully with Biosimilar Adalimumab (Exemptia)" International journal of trichology vol. 10,5 (2018): 240-241.
Other Similar Doctors