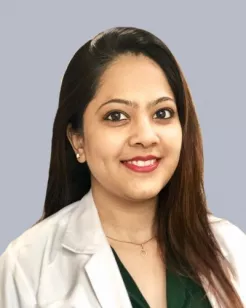 Dr. Soubiya
Consultant - Dental surgery and Peridontist
Graduated from M.S Ramaiah dental college, Bangalore and completed her master's in periodontics.
Overview
Dr. Soubiya is a periodontist at the best dental hospital in Bangalore with 10 years of experience in clinical dentistry. She graduated from M.S Ramaiah dental college, Bangalore with the highest marks in 11 subjects and consistently securing the first rank in all 4 years of undergraduate. She has also done masters in the field of periodontics and considered one of the best dental doctor in Bangalore.
She has a keen interest in upgrading her skills and keeping up with the times. She is in the pursuit of practising in North America and cleared all the USA national board examinations with merit. She further went on to work under the guidance of a USA-trained periodontist in Houston, Texas for a year. Having the experience of observing dental practice abroad she has implemented several newer techniques and enhanced skills into her work which has benefitted her patients immensely. She has research papers published in international dental journals to add to her credit as well. She believes that communication with the patient is the most important factor in providing appropriate and successful treatment.
Area of expertise
Perform periodontal procedures like flap surgeries, bone grafts, gingivectomy, and periodontal plastic procedures (root coverage, gingival recession treatment, crown lengthening)
Periodontal regenerative and esthetic procedures
Laser treatment
Awards and recognitions
Renuka memorial trophy for the best outgoing student of the year 2011. M.S Ramaiah dental college, Bangalore India.
Best scientific paper presentation at national level periodontology conference.