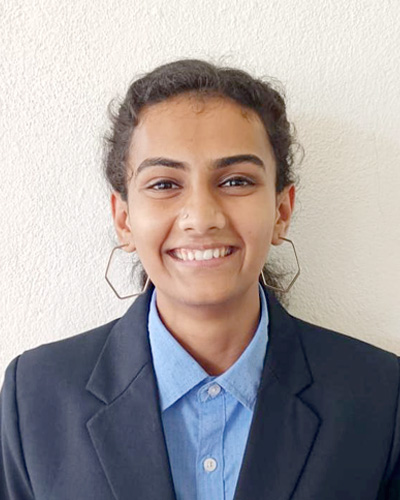 Ms. Kausthubha A
Psychologist
Overview
Ms. Kausthubha A is a highly qualified child psychologist practicing in Bangalore, with a strong educational background and a passion for helping children reach their full potential. She completed her Master of Science (MSc) with a specialization in Psychology at SDM PG Centre, Ujire, showcasing her commitment to acquiring in-depth knowledge in the field.
Ms. Kausthubha possesses a well-rounded skill set that extends beyond her expertise in psychology. She has a solid understanding of treatment and rehabilitation principles, complemented by a robust foundation in clinical psychology and counseling. Her multidisciplinary approach enables her to address a wide range of issues that children may face, ensuring comprehensive care.
Her specific areas of focus and interest are indicative of her dedication to making a positive impact on children's lives. These include proficiency in IQ assessment, a crucial tool for understanding cognitive abilities, as well as expertise in managing Autism Spectrum Disorder (ASD) and Learning Disabilities. Additionally, her specialization in Parent Training underscores her commitment to providing guidance and support to families in need.
One of Ms. Kausthubha's outstanding qualities is her ability to approach cases with independence and expertise, from common concerns to rare and complex situations. She offers individual and family counseling services, creating a safe and nurturing environment for children and their loved ones to explore and address their unique challenges.
Above all, Ms. Kausthubha firmly believes that every child deserves the opportunity to unlock their potential. Her knowledge in psychological assessment, early intervention strategies, and remediation techniques are all directed towards this overarching goal. Her dedication, tireless work ethic, and honed skills all contribute to her results-oriented approach, making her an invaluable resource for children and families seeking support and guidance.
 
Publications:
Author of "Death Anxiety and Life Satisfaction among Elderly Living with Family and in Old Age Home" which was published The International Journal of Indian psychology (IJIP).
Other Similar Doctors