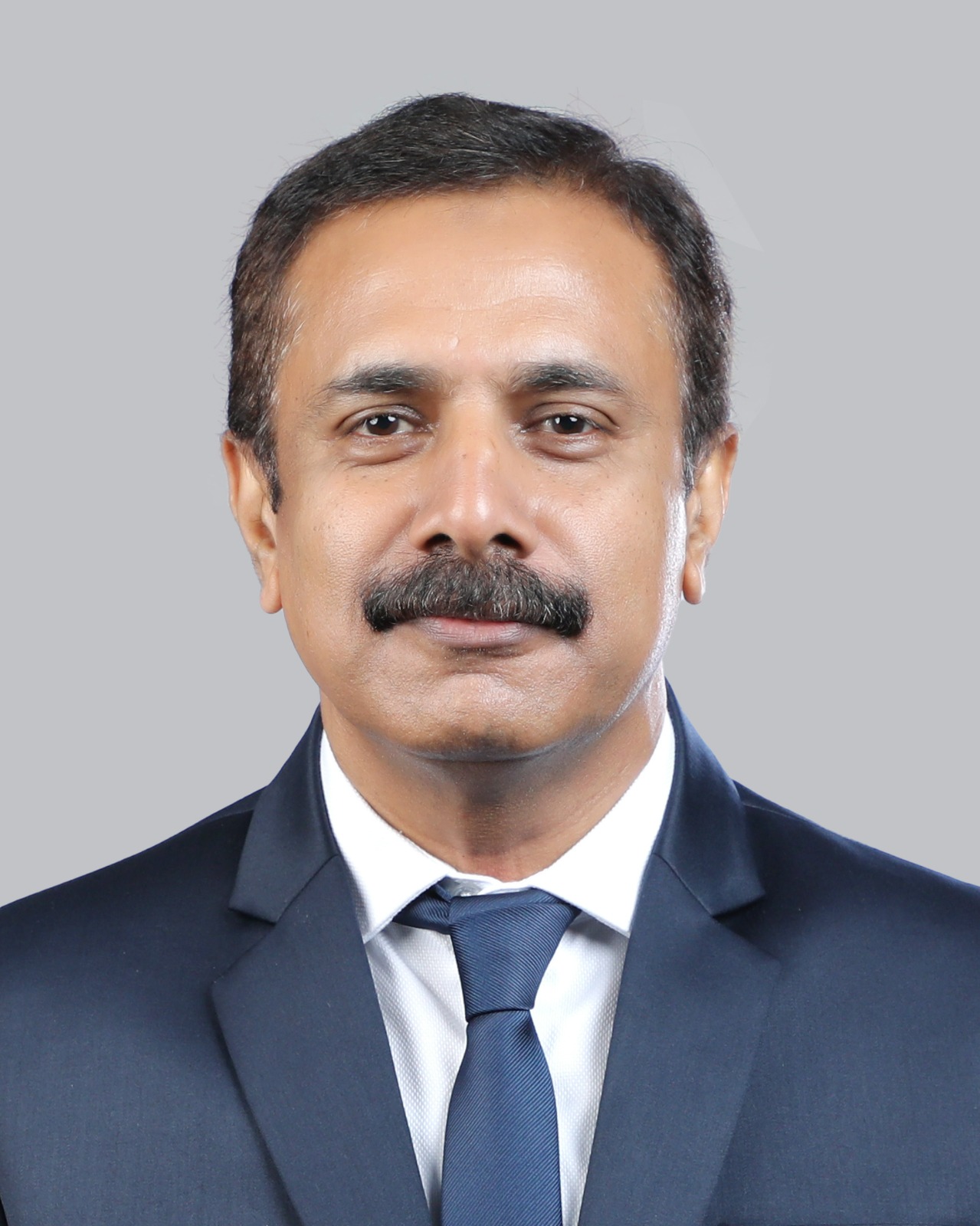 Dr. Nazer Thalamkandathil
Head, Prof. & Sr. Consultant - Obstetrics & Gynaecology
MBBS, DGO, MD, FRCOG (UK)
Overview
Dr. Nazer T is a renowned Professor and Head of department in Obstetrics & Gynaecology, Laparoscopic and Robotic Surgery at Aster MIMS Calicut with over 25 years of experience. He boasts a long list of academic achievements, including - MBBS, DGO, and MD from Government Medical College, Kozhikode in 1996, MRCOG in 2007, and the coveted FROG in 2020 from the prestigious Royal College of Obstetrics & Gynaecology, London.

Dr. Nazer has further honed his skills through advanced laparoscopic surgery training in Antwerp, Belgium under the tutelage of world renowned Prof. Bruno J van Herendael in 2013 and becoming a fellow in Robotic Surgery from the International College of Robotic Surgeons in 2017.
As the Head of Department Dr. Nazer oversees the department's operations and plays a crucial role in ensuring the highest standards of patient care are maintained.

He is known for his exceptional surgical skills, particularly in performing complex procedures such as hysterectomy, myomectomy, sacrocolpopexy, ovarian cyst removal, ectopic pregnancy management, and hysteroscopic procedures.

Dr. Nazer is a pioneer in the field of robotic surgery, made history by performing the first-ever Robotic Hysterectomy in North Kerala. As a senior Obstetrician at the leading obstetric hospital in Calicut, Kerala.
Dr. Nazer plays a crucial role in decision-making during emergency situations in pregnancy care and in managing complex cases such as adherent placenta. He is also highly proficient in performing
urogynaecological procedures such as TVT O for urinary stress incontinence, cystocele repair, vaginal hysterectomy and Sacrospinous fixation for vault prolapse.
Dr. Nazer's contributions to the field are reflected in the numerous research papers he has published in both national and international journals. He has also taught at premier medical institutions such as Government Medical College Kozhikode , Dr. Moopen's Medical College Wayanad and King Faisal University in Saudi Arabia.
Not only is Dr. Nazer skilled in performing a wide range of gynecological procedures, he is also highly proficient in infertility management, providing patients with comprehensive care ,support and dedication.
He is a true leader in his field, with a reputation for excellence that is unmatched.
Other Similar Doctors