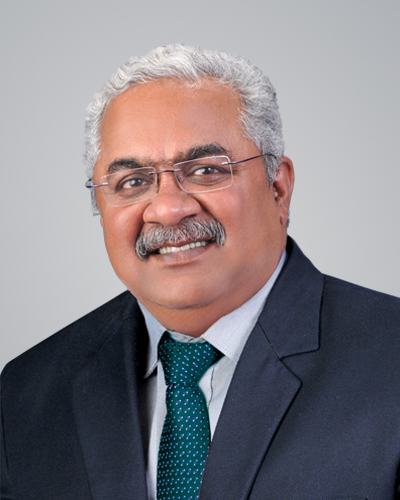 Dr. Rajesh Kumar J S
Senior Consultant - Critical Care Medicine
MBBS, European Diploma in Critical Care, PG Diploma in Anaesthesiology
Overview
Dr. Rajesh Kumar J S is a Critical Care Physician at Aster MIMS, Kannur. His special talent lies in looking after critically ill patients, who are, either at risk from potentially life-threatening diseases or are recovering from them.
The doctor is well-versed with the latest treatment techniques and is quite adept at handling patients on ventilator both inversive and non-versive. He is an expert in all inversive line includes PICC line.
He has adequate knowledge of antibiotic policies and infection control practices. He is also competent in using newer Air way techniques like C Trach, Trach light, LMA Supremme, Proseal and intubating LMAs.
He is trained in tertiary intensive care units in Australia and Singapore and is a former member of Critical Care Team at Aster MIMS, Calicut.
With his kind demeanour and empathising nature, Dr. Rajesh has been able to focus on ethics, patient safety, end-of-life care and support for families. He is capable of leading the team of ICU clinicians.