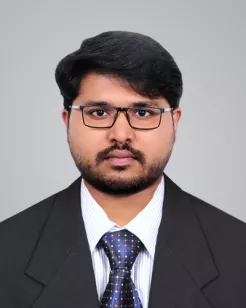 Overview
Dr. Shaheer is an emergency medicine practitioner with an advanced understanding of medical procedures and the latest advances in medical science.
He is capable of treating various diseases, managing trauma victims, and preparing medical care strategies. He has undertaken formal training in advance cardiac life support, basic life support, international trauma life support, WINFOCUS ultrasound advance life support and pediatric advance life support.
He has a vast experience in working as a Emergency Medicine Resident at Aster MIMS, Kottakkal, Malappuram MVR Cancer Centre and Research Institute, Calicut
Dr. Shaheer performs various diagnostic tests to identify diseases and conditions affecting patients. He also does suture removals for patients of all ages.
Area of expertise
IV drug therapy
Traumatic brain injury assessment
Neonatal resuscitation