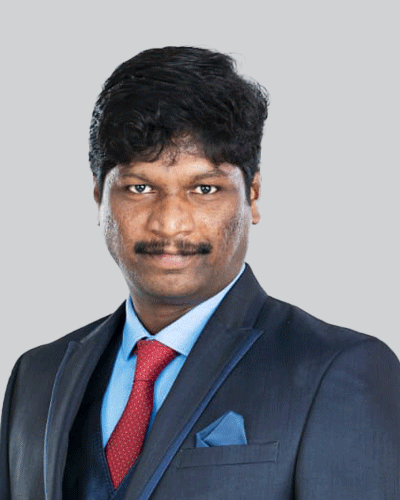 Dr. Swaroop Chandra Palem
Specialist - Emergency Medicine
MBBS (Masters in Emergency Medicine)
Overview
Dr. Swaroop Chandra has done his MBBS at Kurnool Medical College and he has done his Masters in emergency medicine at GWU, USA. He has worked as an emergency consultant at ASTER CMI hospital He is proficient in the following procedures:
Cardio pulmonary resuscitation [CPR], ACLS
Chest drain insertion, Pericardiocentesis
Simple and advanced airway management –Difficult Endotracheal Intubation and use of other airway adjuncts such as Laryngeal Mask Airway, and Combitube.
Surgical airway
Central Venous and arterial cannulation
Procedures - Pleural aspiration
Surgical procedures - Wound toilet and suturing, Incision and drainage of abscesses, Inter-costal chest tube insertion, (ICD)
Lumbar puncture, Supra Pubic Cystectomy (SPC), Tracheotomy, Removal of Foreign Bodies.
Comprehensive Trauma Life Support. (CTLS)
Management of Critically ill patients.
Management of Medical & Surgical Emergencies including Toxicology.
Various reduction of fractures, and dislocation with slabs.
Procedural sedation, Nerve blocks, E-FAST scan, 2d echo screening, Ventilator Management.
Area of expertise
Basic life support.
Advanced cardiac life support.
Advanced trauma life support.
Paediatric advanced life support.