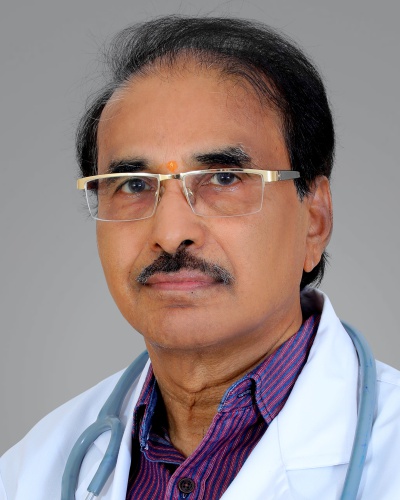 Dr. Chenchu Rami Reddy B
Sr. Consultant - Internal Medicine
Overview
Dr. Chenchu Rami Reddy D completed his MD in General Medicine from Kakatiya Medical College, Warangal.
He is one of the senior-most General Physicians in the region and is known for treating all types of fevers and hypertension.
Dr. Rami Reddy also performs procedures like Ascitic Fluid Tapping, Pleural Fluid Tapping, and CSF Tapping.