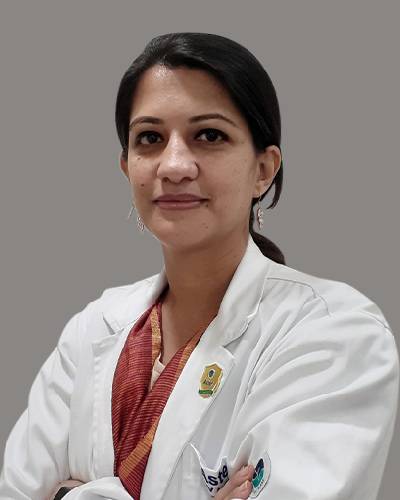 Dr. Mohsina Mehkri
Consultant Ophthalmologist
MBBS, Fellowship in Medical Retina
Overview
Dr Mohsina Mehkri is a consultant ophthalmologist who is currently practising at Aster RV, JP Nagar Bangalore. She has 10 years of work experience in the field and apart from general ophthalmology, her expertise includes medical retinal conditions such as diabetic retinopathy, retinal vein occlusions and age related macular degeneration. She is passionate about preventive health and practices a holistic approach to patient care.
 
Education Qualification:
She completed her basic medical education from Bangalore Medical College in 2003 and post-graduation in 2010 from St John's National Academy of Health Sciences in Bangalore. Thereafter, she completed a short term fellowship in Phaco-emulsification at Dr Solanki Eye Hospital, Bangalore in 2012 followed by a fellowship in Medical Retina at Narayana Nethralaya at Rajajinagar, Bangalore in 2013.
 
Work Experience:
Prior to joining Aster RV, she has been working as a visiting consultant at Eyedentity Jayanagar, Bangalore. She has worked as a consultant in Medical Retina services at Narayana Nethralaya, Castle-street Bangalore where she was involved in diagnosis and treatment of medical retinal conditions. Prior to this appointment, she worked as Consultant General Ophthalmology at Dr Agarwal's eye hospital, Koramangala, Bangalore.
Area of expertise
General Ophthalmology
Medical retinal conditions
Proficient in using Retinal Lasers and intravitreal injections
Special interest in Neuro-ophthalmology
 
Research and Publications:
Paper and poster presentations at national conferences.
Publication: Spectral-domain optical coherence tomography in the assessment and monitoring of dengue maculopathy. Indian J Ophthalmol. 2015 April; 63[4]: 342-343 https://www.ncbi.nlm.nih.gov/pmc/articles/PMC4463561/
 
Memberships:
All India Ophthalmological Society
Karnataka Ophthalmic Society