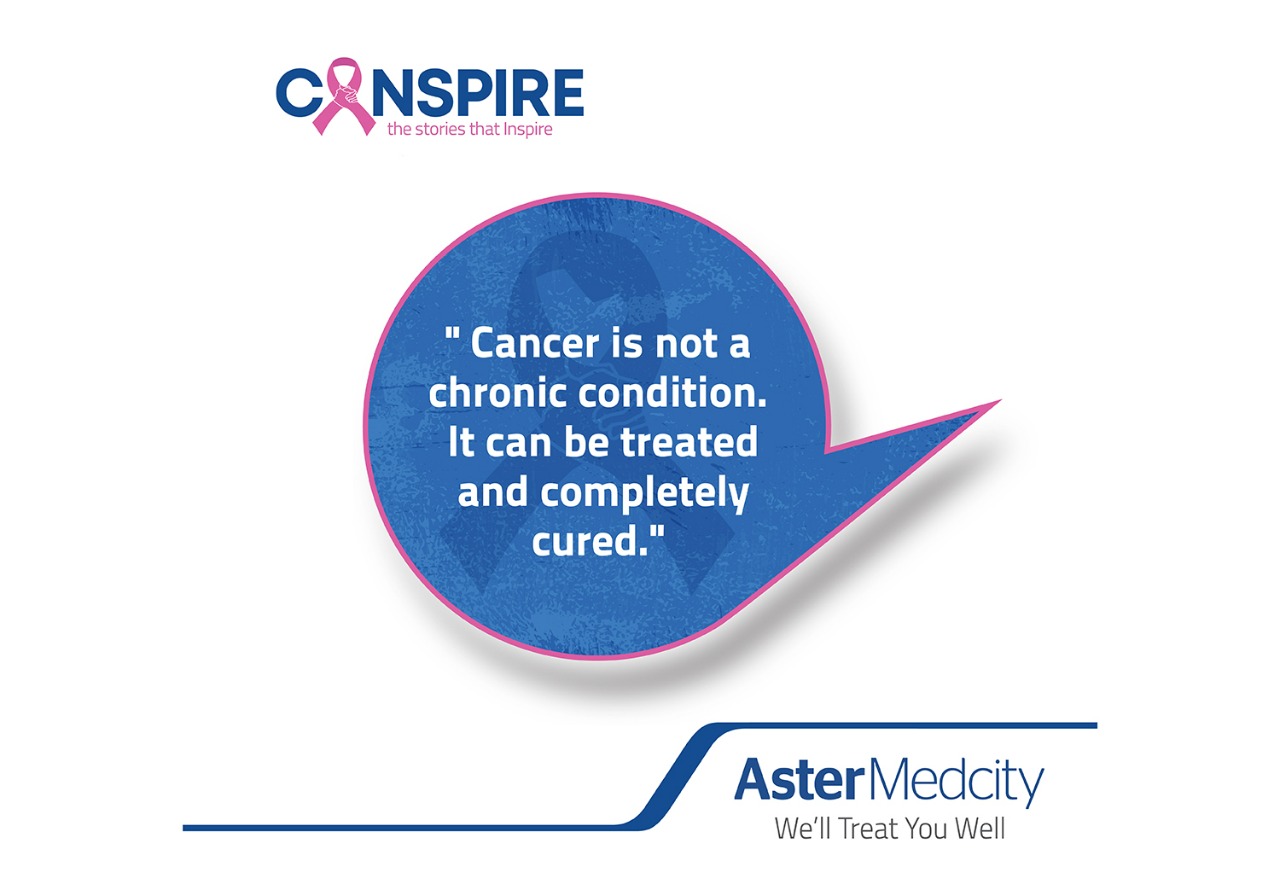 Accamma, aged 80, is a retired nursing supervisor. She has survived one heart bypass, six angiograms, and two angioplasties and was managing diabetes and hypertension. She was relieved when her menopause was trouble-free as her two sisters had already contracted cancer during their menopause. However, in 2019 Accamma noticed some spotting. In April, Accamma learned that she has endometrial cancer.
Accamma has already doubts about her spotting. So, she was not shocked but rather felt cold about it. She decided then and there that she was not quitting. Being a healthcare service provider, she was familiar with the treatment process.
She had 35 sittings of radiation, and after that, she went for a PET scan. Everything was normal except for some harmless fibroids. After six months, she again had a PET scan which confirmed that her ovaries were back to normal and healthy.
As a health-conscious and cancer-aware person, she attends vaginal and rectal examinations every three months. Due to the Covid pandemic, she could not follow up with another PET scan. She was a little concerned about what the PET scan results would bring. This April, she had another PET scan which affirmed that everything was normal.
She describes herself as a very energetic and talkative person. She currently has osteoporosis and still loves to go on long journeys. Accamma is a lively woman with exceptional courage. As far as she is concerned, "cancer is a serious disease, but it is like any other disease; we can cure it. Cancer is not a chronic condition. Unlike diabetes or cardiac diseases, you do not have to manage cancer for a lifetime. It can be treated and completely cured within a period. The key is to seek treatment as soon as possible."
She advises everyone to seek medical help if they have any doubts or any discomforts without hesitation. Women and the elderly often neglect their symptoms. There is nothing to be shameful or painful about cancer. Chronic diseases remain with us for a lifetime, but cancer can be treated. So, patients should believe that one day they will surely be cancer-free.
Accamma is cancer-free for two years. She is not afraid of cancer at all. She has witnessed the human spirit triumph over cancer; her two sisters have conquered cancer, not to mention the innumerable number of patients she has come across. She often shares her story with her community to help raise awareness. She is still very active as before. Nothing can break her spirit, not even cancer.