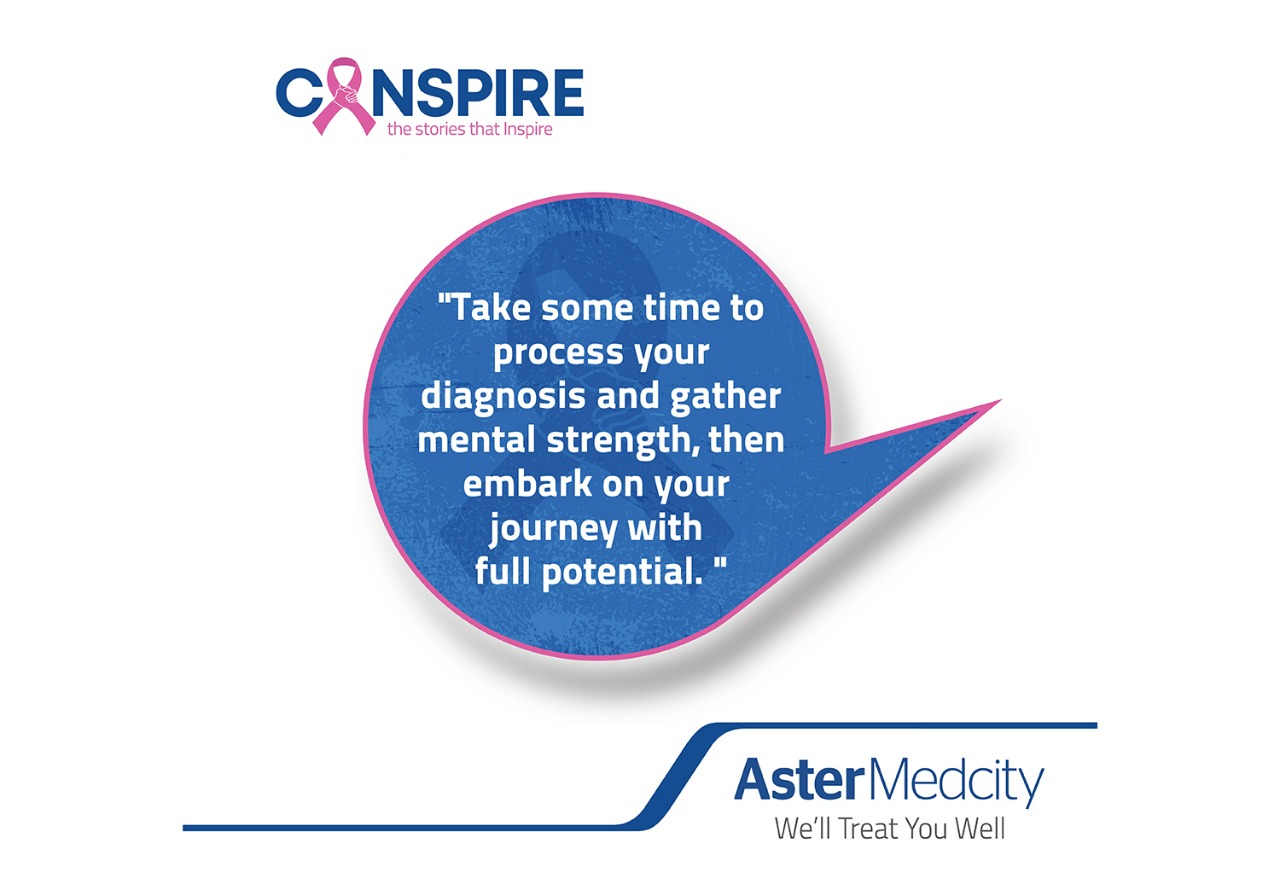 In March 2019, Alikunji woke up with an unusual and painful patch on his tongue. He noticed that over time it was getting more hurtful. Eventually, he consulted with an ENT doctor, who prescribed some medicines and ointments. Although he went through some tests at the ENT clinic, he was not very satisfied with the information he received from those test results. Despite the people around him assuring him that it was nothing, Alikunji was determined to find the underlying cause for this painful tongue sore.
For more advanced tests and diagnosis, Alikunji reached out to another ENT specialist, who advised him to get a biopsy. Unlike people around him, Alikunji knew it was something serious. He had made his mind to accept the difficult news. So, he was not shocked to discover that he had tongue cancer. Moreover, he was ready to uncover his fierce fight against cancer.
"I would not say that I was not scared, but I knew I had to face it. I mentally prepared myself to fight against it", says Alikunji. He has this way of dealing with life's hardships. Having been diagnosed with diabetes and thyroid before: he knew there was no point in backing off from diagnoses.
He started gathering information about oral cancer treatments, reaching out to family and friends, and asking for suggestions. He went through a multitude of doctors and tests to find the right place to start his cancer treatment journey. He had his surgery in June 2019. After a week, he was discharged from the hospital.
It is normal to be scared and sad. Alikunji advises people to take some time to process the fact, gather mental strength and then embark on the journey. "You need to know your diseases and conditions. If you do not get a satisfactory explanation, check with another doctor. Under any circumstances, do not wait for the disease to progress. As medical science is much more advanced today, we can find any ailment in the early stage and get it treated".
Alikunji may make cancer look easy. However, it is not the case; he has a slight lisp when he talks and has some scars on his neck; nevertheless, Alikunji refuses to let it affect his life too much. Being a cancer survivor for over three years, he is more than ever determined, bold and content. Although he emphasizes being disease-aware, he does not encourage stressing out. Even when his close family members with whom he shares his home contracted Covid 19, he did not get it.
Alikunji had an early diagnosis. He could find expert doctors and get hassle-free treatment. All of this happened with the support of his family, friends, and also his sheer determination. He is so grateful that his cancer journey panned out successfully. Surrounded by his three children and five grandchildren, he finds himself very content with his life.