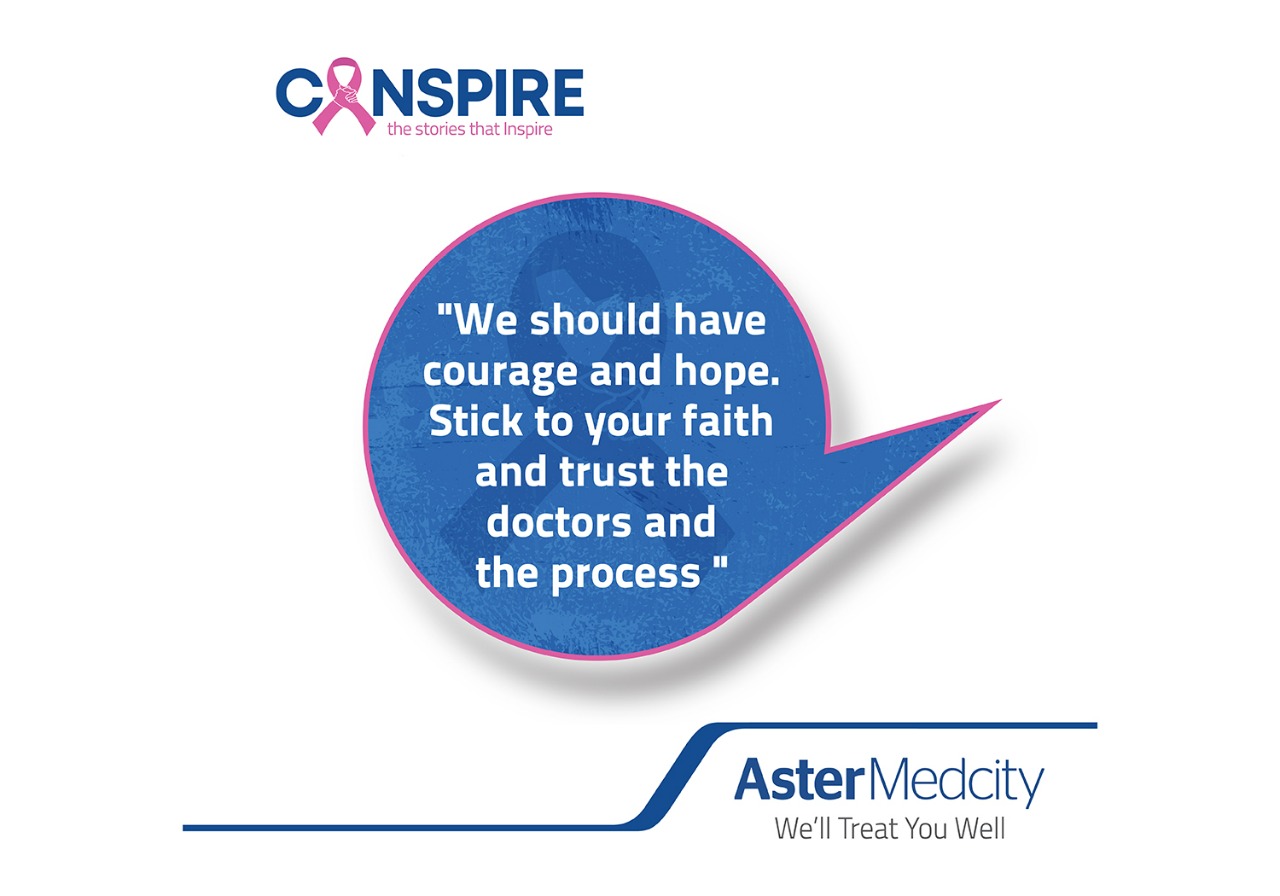 Hyderali, a retired expatriate aged 68, has come a long way to tell us about his cancer journey. He has survived a heart attack and was managing diabetes and hypertension during his diagnosis. When the 2013 year-end was nearing, Hyderali noticed that he was losing his voice. He went from hospital to hospital searching for a cure, but he could not get a solution. Some people even brushed off his concerns calling it happened because he talked a lot.
Additionally, Hyderali developed a severe cough. It was when an endoscopy revealed a small cancerous lump in his larynx. Consequently, Hyderali went through 37 sessions of radiation therapy. Although radiation therapy gave him some significant burns in the neck, he recovered his voice and became cancer-free.
As years passed, he again found that he was facing the same problem with his voice again. His condition deteriorated very soon and advanced to a persistent cough. He could not walk or talk without coughing. Besides that, he lost his appetite and could not eat any food. Hyderali checked with his previous hospital, but his doctor could not find any problems with his larynx.
There are no hospitals in Thrissur where Hyderali have not gone to find a cure for his condition. However, no one could help him. Although Hyderali explained every one of his previous conditions, the treatment he got was for his cough. Over time his cough intensified, and he could not even sleep or gulp. It was also painful to watch him endure all that; his family members would often tear up watching his struggles to drink water or get some rest.
Eventually, Hyderali consulted with Dr Firoz, who promised him to resolve his cough. His condition improved after taking four injections. This recovery was miraculous for Hyderali, and after all the wandering and investigations: he knew he had reached the right place for his treatment.
As Hyderali's condition improved, he regained his appetite and trust in medical science. Hence Hyderali decided to discuss his voice problems with the doctors. The doctors at Aster Medcity suggested doing an endoscopy right away.
... (Remaining story) Endoscopy revealed a cancer relapse on the same site. Hyderali's vocal cord had cancer growths, and it required urgent treatment. Oncologist Dr Mayuri elaborated on a plan to remove his vocal cords and replace them with a stoma (hole in the neck). Hyderali readily agreed to the treatment plan without any hesitation. He was ready to face the surgery because he felt it was better than managing these distressing symptoms.
He had the surgery soon. After month-long physiotherapy sessions and follow-ups, Hyderali was finally cancer-free. "We should have hope and courage. Stick to your faith and trust the doctors and the process", this is Hyderali's message to everyone." Everyone with a cancer diagnosis must seek treatment despite the age and fear. It really works", Hyderali adds.
Hyderali is thankful for his doctors and the nurses who attended him during his hospital stay. He found excellent care and comfort at the hospital. For him, they were one fine family who considered and looked after him like just another family member. Hyderali says he is indebted to the whole team for his life.
Although Hyderali has gone through fierce encounters with cancer and other diseases, he never lost hope and courage. Hyderali has been cancer-free for nine years. Even though he needs the help of a machine to converse and has other health problems, Hyderali is ready to talk with anyone who seeks mental support after a cancer diagnosis.