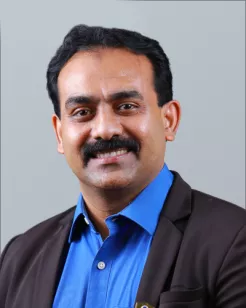 Dr. Faizal M Iqbal
Sr. Consultant - Orthopaedic & Spine Surgery
Overview
Dr. Faizal M Iqbal holds an MBBS degree from Government Medical College, Kottayam. He also earned a Master of Surgery (MS) in Orthopaedics from Kasturba Medical College, Manipal, and completed a Fellowship in Arthroplasty from Frieberg, Germany.
His areas of interest include arthroplasty, arthroscopy, spine surgeries, and trauma surgeries.
His case studies have been published in several journals of international repute.
In a trailblazing career spanning over two decades, he has been credited with several firsts, including:
1st nucleoplasty in Kerala
1st daycare Oxford unicondylar knee replacement in India
1st daycare PELD in Kerala
Area of expertise
Arthroplasty
Arthroscopy
Spine surgeries
Trauma surgeries
Awards and recognitions
1st  nucloplasty in kerala.
1st   daycare oxford  unicondyalar knee replacement in india.his cases studies were published in various journals in international levels.
1st sucessful daycare PELD procedure in Kerala
Other Similar Doctors