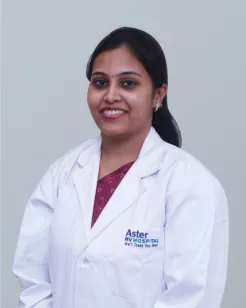 Dr. Shivani Chandan L
Consultant - Obstetrics & Gynaecology
Overview
Dr. Shivani Chandan L is one of the best gynaecologist in Bangalore at Aster RV Hospital. She is a clinician par excellence with sound knowledge in this field. She practices evidence-based medicine providing patient-centred care.
Her expertise lies in the management of complex high-risk pregnancies, instrumental deliveries and vaginal birth after previous caesarean.
She has worked in a busy tertiary care referral hospital gaining vast experience in dealing with complicated Obstetric cases associated with Heart disease, endocrine disorders, kidney disease, bleeding disorders requiring multidisciplinary inputs.
She believes in protocol led, a team-based approach which contributes immensely in reducing caesarean section rates. She has a special interest in Obstetric intensive care and emergency obstetric care.
Other Similar Doctors