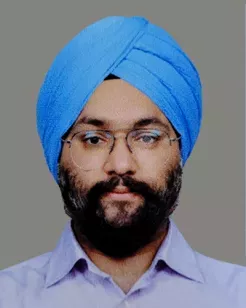 Dr. Paramvir Singh
Senior Specialist - Pediatric Cardiology
M.B.B.S; P.G.I.M.S, D.N.B, F.N.B
Overview
Dr. Paramvir Singh is a pediatric cardiologist with vast experience in the field of non invasive pediatric cardiology, interventional and diagnostic cardiac catheterizations and fetal cardiology. After doing his post graduation in pediatrics he did
F.N.B in Pediatric cardiology from Medanta, The Medicity hospital near Delhi. He has worked with one of the best pediatric cardiac sciences team and corporate hospitals in and around Delhi. He has worked and performed large number of all type of device closure, Balloon valvuloplasty, Cardiac cath and coiling as an independent consultant cardiologist at Sri Sathya Sai International Centre for child heart.
He is well versed with Non invasive imaging of complex congenital heart defects 
Diagnostic cardiac catheterizations for assessment of operability and complex cardiac defects.
Interventional cardiac catheterizations including device closure of atrial septal defects, device and coil closure of Patent ductus arteriosus, balloon dilatation of aortic valve, pulmonary valves and coarctation of aorta.
Peri-Operative cardiac catheterization for assessment of residual lesions and control of hemoptysis by coil embolization of aorto-pulmonary collaterals.
Well versed with neonatal interventions including balloon atrial septostomy, dilatation of critical aortic and pulmonary stenosis.
Area of expertise
Trans thoracic and Trans Esophageal Echocardiography of simple as well as complex congenital and acquired heart disease. Structural heart disease interventions including device closure of PDA, ASD and VSD; Balloon aortic/ pulmonary valvuloplasty and coarctoplasty