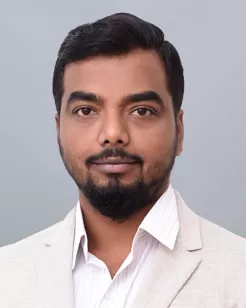 Dr. Srinivasa Murthy C L
Lead Paediatrics, Consultant – Paediatrics and Neonatology
MBBS, MD (PGIMER), MRCPCH (UK), RCPSC (Canada) Fellowship in Neonatal-Perinatal Medicine (Canada)
Overview
With over 11 years of clinical experience, Dr. Srinivasa Murthy C L is trained and well qualified Neonatologist & Pediatrician at the best maternity hospital in Whitefield, Bangalore . He pursued his Pediatrics training in Advanced Pediatric Centre, PGIMER, Chandigarh which is the state of art centre for specialized paediatric care in India. Following this he worked as an Assistant Professor of Pediatrics in BMCH. He was also a Consultant Neonatologist and Pediatrician for three years in Motherhood Hospital, Bangalore.
Dr. Srinivasa Murthy C L did his Neonatal training in one of the best hospitals of Canada. He joined the Neonatal-Perinatal Medicine fellowship training program in University of Ottawa, Ontario, Canada in 2015. His core clinical training took place in the Neonatal Intensive Care Unit (NICU) of the Children's Hospital of Eastern Ontario (CHEO) and in the Neonatal-Perinatal Unit of The Ottawa Hospital (TOH) – General Campus (the regional perinatal Centre) for a span of two and half years. He was also trained electively in NICU's of the Hospital of Sick Children (SICKIDS, Toronto, Canada) and Mount Sinai Hospital (MSH, Toronto, Canada).
In addition to this, he has particular interests in preterm and term Nutrition and has been certification, such as Early Nutrition Specialist (ENS, Germany), Preterm nutrition from International program on Preterm nutrition (IPPN) from the university of Western Australia. He also has done Post-graduate paediatric nutrition (PGPN) from John Hopkins University, School of Medicine.
Dr. Srinivasa Murthy has vast experience in care and resuscitation of extreme premature neonates (Up to 22 completed weeks). He also has special interests in birth asphyxia / therapeutic hypothermia, pulmonary hypertension, neonatal ventilation, congenital heart diseases and surgical malformations. He is the author of many publications and editor for "NeoPocket" handbook on Neonatology, Therapeutic Hypothermia Book, Neonatal critical care transport Book. Also has authored some parental books on immunisation, Preterm care and Nutrition.
Dr. Srinivasa Murthy has done many research publications in various journals and also presented papers in national and international conferences. His main research interests are in systematic reviews, targeted neonatal echocardiography (TnEcho), neonatal pain and sleep. He is speaker in many State, National and International conferences. He is also the organizing secretary for Neonatal Cooling and Transport Committee (NCAT). Dr Srinivasa Murthy was also involved in organizing a campaign on creating awareness and prevention of Female Foeticide in India.
Area of expertise
Care and resuscitation of extreme premature neonates

Birth asphyxia / therapeutic hypothermia

Pulmonary hypertension

Congenital heart diseases and surgical malformations